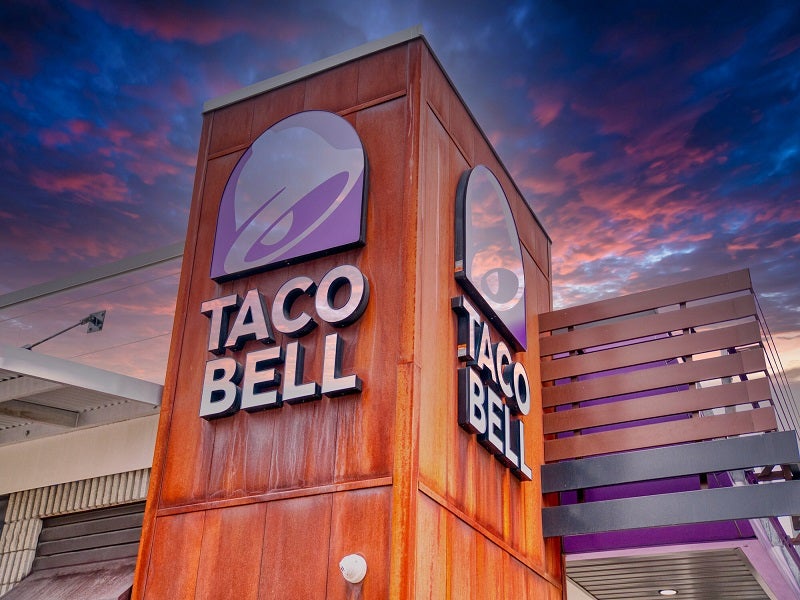 Taco Bell franchisee Redberry Restaurants has announced an expansion plan to open 200 Taco Bell restaurants in Canada within the next eight years.
This plan will more than double the current Taco Bell restaurant count in the country.
It also bolsters Redberry's place as the largest franchisee of Taco Bell in Canada.
Currently, Redberry owns and operates 14 Taco Bell locations across Ontario.
Redberry Restaurants CEO Ken Otto said: "We're excited to 'Make it Happen'. Our team is committed to achieving what we say we're going to do. This has led brands to invest in us and trust us to deliver."
Otto added: "The opportunity to lead the expansion of the beloved Taco Bell brand north of the border is truly an honour."
The 200 restaurants in the country will be developed across British Columbia, Alberta, Saskatchewan, Manitoba and Ontario.
Taco Bell North America chief development officer Matthew Shaw said: "Over the past few years, we have seen what Redberry can do with our brand.
"We recognise how different the Canadian market is and Redberry has proven themselves as an undisputed leader in operational excellence in the Canadian QSR industry. We couldn't be happier to partner with Redberry as Taco Bell's Canadian brand ambassadors."
Redberry has begun the Taco Bell expansion with its first newbuild restaurant in London, Ontario.
This latest Taco Bell location is part of a newbuild plaza, which is surrounded by a huge new residential development.
Redberry chief operating officer Chris Racine said: "We are thrilled to open our first newbuild Taco Bell restaurant in the city of London, which is our third Redberry-owned Taco Bell location in the city.
"This new restaurant location is the perfect start of our expansion plan to significantly increase the availability of Taco Bells across Canada."
Set up in 2005, Redberry has more than 170 restaurants across Canada and operates under the Burger King, Pizza Hut and Taco Bell brands.
It has signed agreements for approximately 350 further restaurants within the next several years.
A Mexican-inspired quick-service restaurant (QSR) brand, Taco Bell is a subsidiary of Yum! Brands.
The restaurant brand serves tacos, burritos, signature quesadillas, nachos and more.
Last December, North Texas Bells (NTB), a Taco Bell franchisee, opened a new location in Dallas, Texas, US.