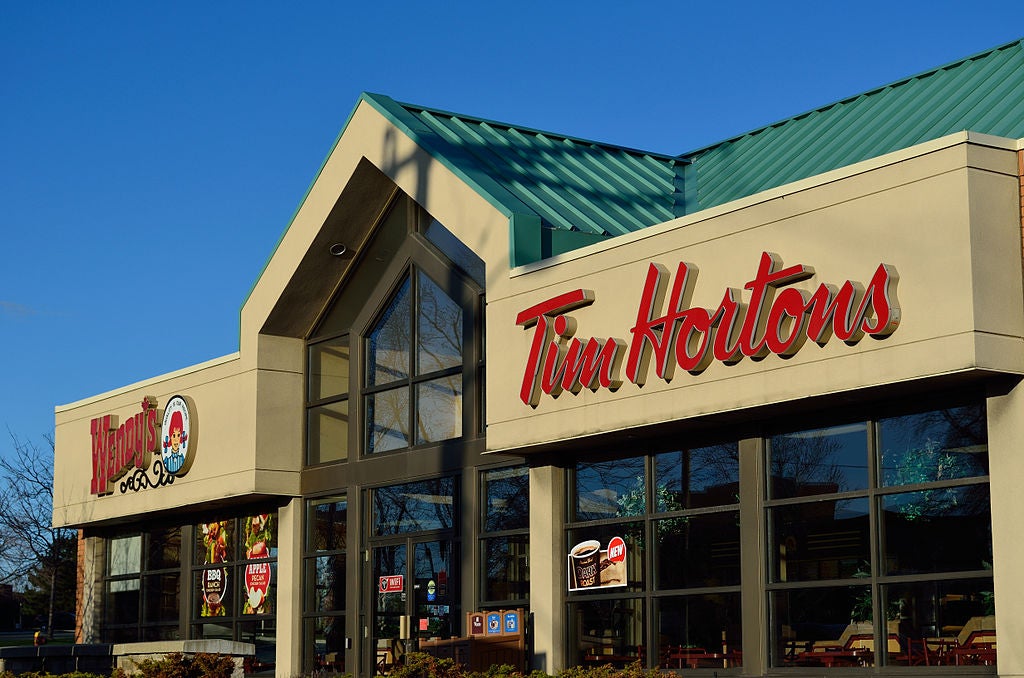 Restaurant Brands International (RBI) has reported an increase of around 12% in revenues in the third quarter (Q3) of 2021, driven by a jump in system-wide sales across all its brands.
The company is the parent firm of prominent quick-service restaurant brands including Tim Hortons, Burger King and Popeyes.
In the three-month period up to 30 September, revenues for RBI totalled $1.5bn. The figure was $1.34bn in the same quarter a year ago.
Adjusted net income in Q3 2021 was $353m, up from $320m recorded in Q3 2020. Adjusted diluted earnings per share also increased to $0.76 from $0.68 on a year-on-year basis.
Burger King's system-wide sales grew 12.3% internationally for the quarter, while Tim Hortons recorded an increase of 11.1%.
Meanwhile, the Popeyes restaurant brand achieved a 4.4% increase in system-wide sales growth in the third quarter of 2021.
As of 30 September, RBI's total debt was $13bn.
RBI CEO José Cil said: "Our results this quarter reflect the value of having a diversified business model across three brands and in over 100 countries. Overall, we saw a continued acceleration in system-wide sales growth relative to 2019, reflecting improvements in the Tim Hortons Canada business as well as strength across each of our brand's international businesses.
"Our strong restaurant growth this year and exciting development pipeline keep us on track to return to pre-pandemic unit growth levels this year and well-positioned to accelerate in 2022 as we continue on our path to 40,000 restaurants around the world."
The company added that nearly all Burger King, Tim Hortons and Popeyes restaurants remained open in the US and Canada throughout the first nine months of 2021, although some locations provided limited services.
RBI also highlighted that Covid-19 induced labour challenges continued to affect its business in the quarter. Some locations operated with reduced operating hours due to staff shortages, while other restaurants faced supply chain issues.
The company is also aiming to achieve net-zero by 2050.