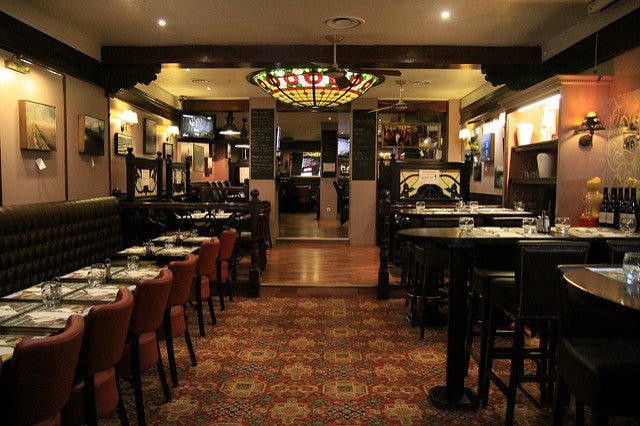 Canadian fast food multinational Restaurant Brands International has announced its fourth quarter (Q4) earnings for 2018. System-wide sales grew by 7.5%, with comparable sales growing by 1%-2% at each of the three brands Tim Hortons, Popeyes and Burger King, while consolidated net restaurant sales increased by 5.5%.
Tim Hortons' system-wide sales grew by nearly 2.5% in 2018 with a net restaurant growth of 2% and comparable sales of 0.6%. In the Q4 earnings, Tim Hortons comparable sales continued to increase to 1.9%. Comparable sales in Canada increased 2.2% in the fourth quarter; the highest comparable sales in Canada in the last ten quarters.
Burger King's system-wide sales for 2018 showed a growth of almost 9% with a net restaurant growth of 6% and comparable sales of 2%. The Q4 global comparable sales of 1.7% saw improvements in the US of nearly 1%.
Popeyes' system-wide sales grew by nearly 9% with a restaurant growth of over 7% and comparable sales of 1.6%. Popeyes sales were stronger at the start of 2018 as Q4 sales in the US were low. Net restaurant growth increased from 6% in 2017 to over 7% in 2018.
GlobalData consumer analyst Lewis Towell said: "2018 was a year which saw the company playing catch-up with competitors, implementing all-day breakfasts in Tim Hortons, rolling out delivery, and trying to expand all of its brands more aggressively using its franchising model, with Popeyes seeking expansion in such areas such as the Philippines.
"The full of year results suggest that the company is starting to see the benefits of these decisions. However, Tim Horton's results continue to cause pause for thought, especially in the US. With the fast food and coffee market in the US so rich in world famous brands that are facing a lot of small, innovative brands, it takes more for larger brands to do well there. Until they deliver something unique, it is going to be difficult to turn consumers' heads. Nevertheless, Tim Hortons and Restaurant Brands International as a whole are headed in the right direction.
"The company has done well to cater to local tastes when introducing Tim Hortons abroad while maintaining products which are synonymous with the brand, such as offering tostadas for breakfast in Spain alongside its regular menu. It has also successfully begun shifting its franchises toward the new normal in fast food, with kiosks, delivery and loyalty schemes all seeming to help keep sales headed in the right direction. All of this indicates that the company is headed in the direction and should continue to reap the benefits of the changes it has implemented in the first half of 2019."
Restaurant Brands International maintains a strong system-wide sales growth at Burger King of 9%, driven by similar levels of net restaurant growth and comparable sales achieved in 2018 and 2017.
There are several new development agreements for Popeyes in the US, with the company signing its first international master franchise agreement in Brazil and the Philippines, as well as technology initiatives such as a customer loyalty program for Tim Hortons.