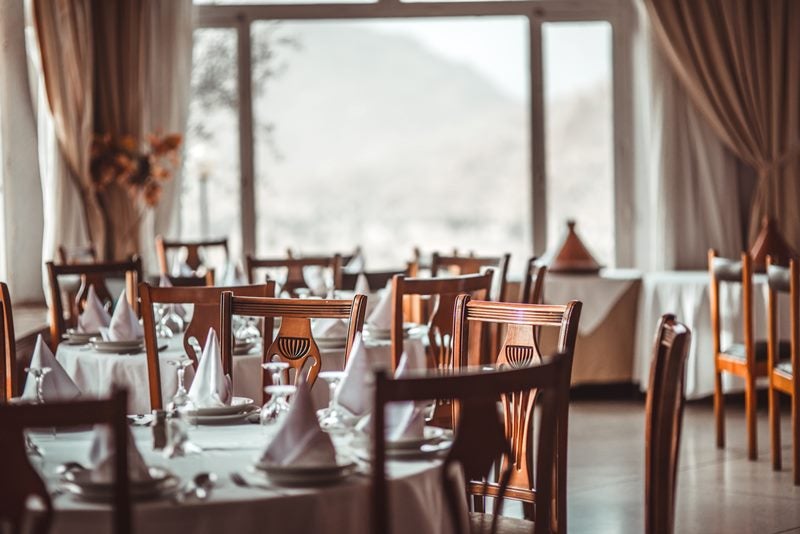 Restaurants and bars have taken the Government of the Netherlands to court, seeking relaxation to the 1.5m social distancing rules.
The rules in force for the restaurant industry in the Netherlands are said to be more stringent than for other sectors and are restricting trade, reported Dutchnews.nl.
According to the social distancing rules, bars and restaurants are expected to ensure that customers stay 1.5m apart and the exceptions are only applied to those coming in family groups. They are also expected to ensure the use of plastic screens to avoid the spread of coronavirus across tables.
The restaurant and bar body Koninklijke Horeca Nederland (KHN) has sought an injunction for the government to relax the rules.
KHN argued that the present situation is violating constitutional rights.
Due to social distancing rules, businesses have restricted the number of customers they can cater to, and consequently, are struggling to stay afloat, KHN said.
KHN chairman Robèr Willemsen was quoted by the website as saying: "There are definitely ways the rules can be relaxed further in a responsible way with due consideration to public health. But when you are faced with a counterpart that offers no co-operation at all, you have to draw your conclusions and try a different route."
The injunction hearing will take place on 23 July.
Justice Minister Ferd Grapperhaus said he was 'surprised' by the industry's move to take a legal course of action.
The minister added: "The cabinet has always said it is prepared to talk to all sectors, including KHN."
In May, it was reported that vegan restaurant and bar Mediamatic ETEN, based in the Dutch capital Amsterdam, was trialling a new, safe-dining concept Quarantine Greenhouses.