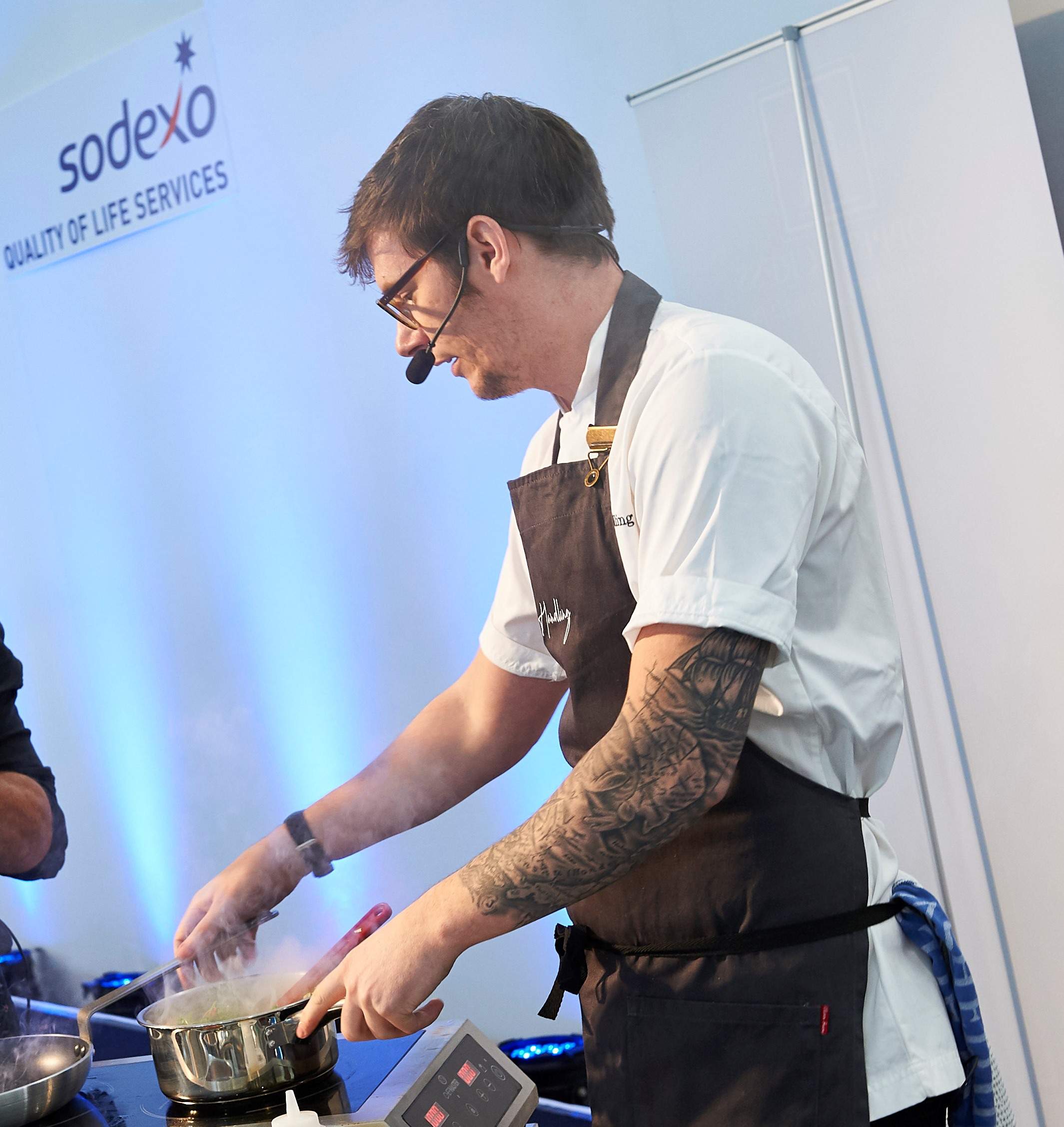 Chef Adam Handling – of the Adam Handling Restaurant Group – has today (27 June) confirmed that he will be teaming up with foodservice firm Sodexo for a second year.
Working across its corporate services business, Handling will continue to support Sodexo's corporate services culinary teams by "inspiring chefs through masterclasses and providing client hospitality at special events and function."
He will also help to develop a signature hospitality menu for Sodexo's workplace dining.
Handling said: "I am extremely pleased to continue my relationship with Sodexo. The company has a real drive for excellence in the food it delivers and its chefs are highly skilled.
"Last year I thoroughly enjoyed judging the company's internal culinary competition and its chef of the year contest. I am looking forward to working with the team again and meeting more talented chefs."
Sodexo culinary director and Craft Guild vice president, David Mulcahy, added: "In addition to his work with our corporate services team, Adam will also continue to support our National Craft Forum with bespoke training initiatives and judging at the annual Sodexo chef of the year and salon culinaire.
"In collaboration with Adam, Sodexo shares a drive to encourage young people to look at the hospitality industry as a career choice – both working with and supporting professional bodies such as The Craft Guild of Chefs and Springboard's FutureChef programme."
"Thrilled to have Adam join for another year," Sodexo UK & Ireland corporate services chief executive, David Bailey, commented: " Adam's professionalism has earned him the reputation as one of London's leading chef restaurateurs.
"He will help our chefs develop their skills, and his position as a consultant chef will undoubtedly demonstrate to our clients and customers our absolute commitment to delivering the very best in food services."