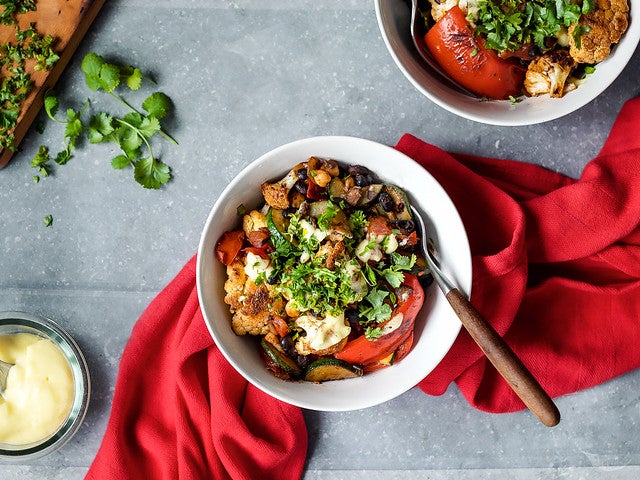 UK charity Soil Association is urging the government to introduce a 'plant-based protein day' in schools to challenge climate change and obesity.
The Department for Education (DfE) is revising its School Food Standards and the charity wants to incorporate a compulsory meat-free day each week based around beans and pulses.
Earlier this month the Committee on Climate Change (CCC) published a report stating that there needs to be a shift towards eating less meat and eating more plant-based products. Similarly, Eat-Lancet also stated there needs to be increased consumption of plant-based foods.
At the moment the School Food Standards recommend schools to have a meat-free day each week but it is not compulsory. The Intergovernmental Panel on Climate Change (IPCC ) has warned that there are only ten years to save the planet, and high numbers of pupils have taken part in strikes protesting climate change.
Soil Association has set up a scheme 'Food for Life' to improve school dinners in which some schools are participating including Park Community School in Havant. The scheme includes pupils raising and eating their own pigs and the school menu offering up to two meat-free days a week.
Soil Association head of policy for food and health Rob Percival said: "The updated School Food Standards should require that all schools serve a plant-based protein day each week. The current, non-compulsory advice for a meat-free day is too weak.
"We know children would benefit nutritionally from eating more beans, pulses and plant-based proteins and the climate would also benefit, we should all be eating less and better meat. Leading Food for Life schools are already showing that it is possible to serve children healthy plant-based meals, with the cost saving used to 'trade-up' to higher-welfare and more sustainable meat for the rest of the week. It's time the government caught up."
An expert panel including Public Health England will review the School Food Standards update throughout the year.