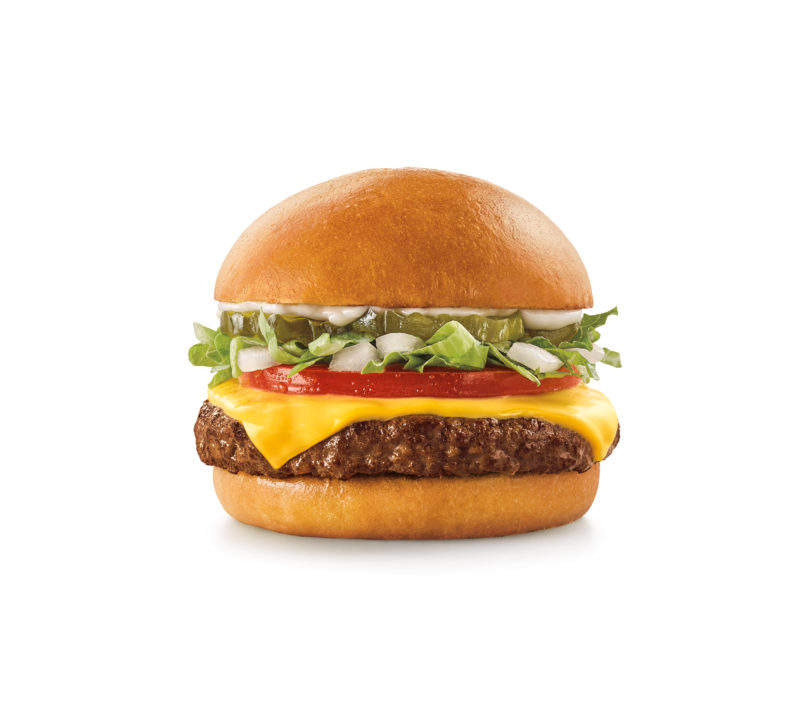 US drive-in, Sonic has introduced 'mushroom-blended' burgers to its menu, the first to be offered by a fast-casual chain.
The burger options, named Sonic Signature Slingers, are made up of a blended beef, mushroom and seasonings mixture at less than 350 calories. Starting at $1.99 they will be available nationwide on Monday 5 March.
Vice president of product innovation and development for Sonic, Scott Uehlein said: "The Signature Slingers is a first-of-its-kind fast food cheeseburger, which delivers the juicy savoury deliciousness you expect from a burger in a way that makes you feel like you're getting away with something.
"Adding mushrooms right into the burger patty amps up the incredible flavours of the 100% pure beef and seasonings you get in each bite.
"This burger truly raises the bar for every other restaurant."
Diners can expect two versions of the cheeseburger. The Classic Sonic Signature Slinger consists of fresh lettuce, tomato, diced onions, crinkle-cut dill pickles, mayonnaise and melted cheese inside a brioche bun. The Bacon Melt Sonic Signature Slinger is made up of bacon, melted cheese and mayonnaise inside a brioche bun.
President of the Mushroom Council, a US organisation of fresh mushroom producers, Bart Minor said: "We are excited to be a partner on the new Signature Slingers, which brings together the craveability of pure beef with the juiciness of mushrooms, creating a great tasting cheeseburger that guests will only be able to get at Sonic.
"The trend of blending mushrooms into a burger patty has been atop a number of food trend lists this year and we can't wait for guests to experience Sonic's uniquely delicious creation."