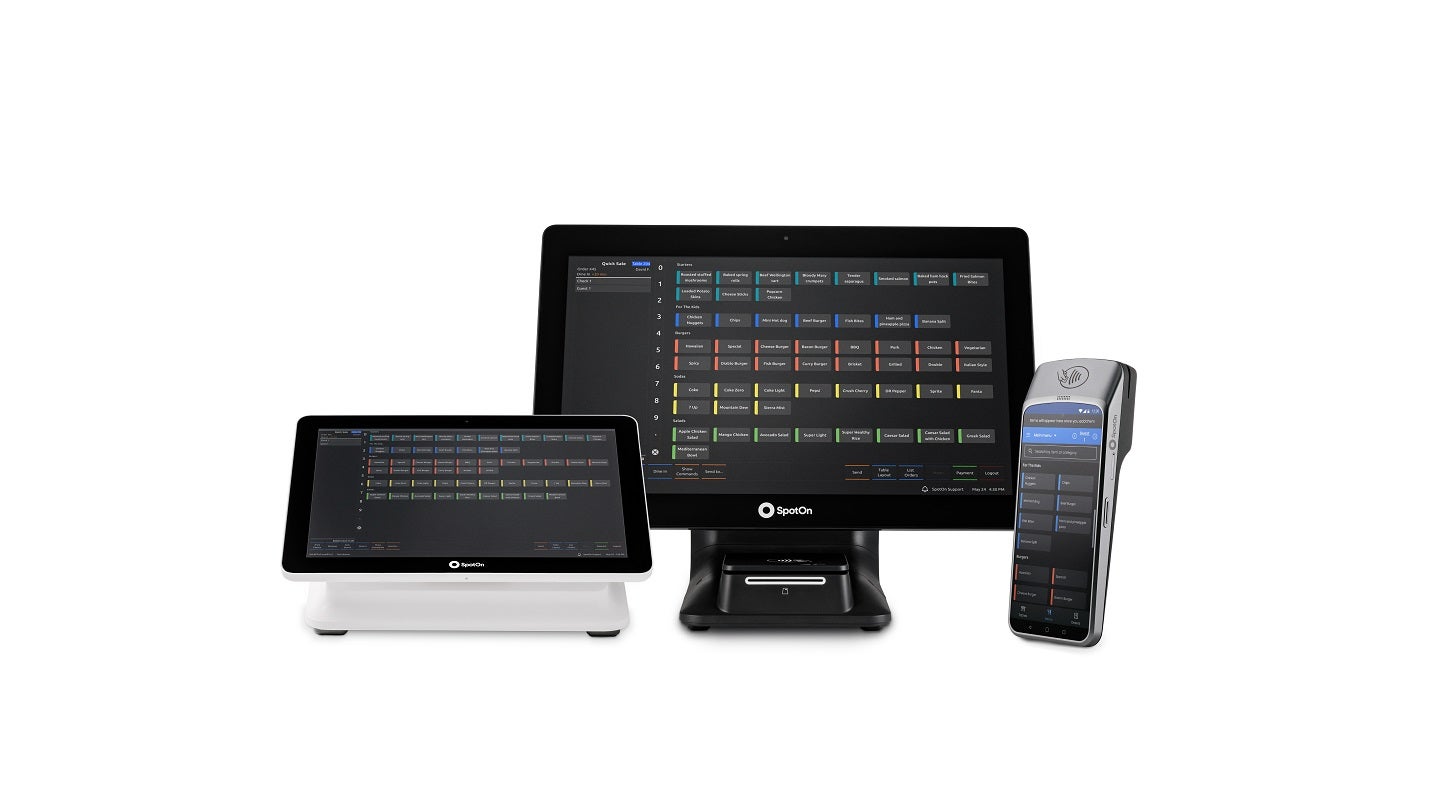 Software and payment company SpotOn has launched a new point-of-sale (POS) hardware suite, named SpotOn Restaurant, to address the changing needs of modern restaurants.
SpotOn Restaurant is easy to use and integrates the company's hardware suite with its restaurant point-of-sale software.
It is designed to enable restaurant staff to provide a seamless experience for their guests.
The hardware suite was designed based on feedback from restaurant owners and operators. It comprises three new POS devices: Station, Handheld and Counter. The devices provide flexibility and increase reliability and durability.
SpotOn chief product officer Bryan Solar said: "The industry is evolving quickly, so it was critical that we worked with our clients and Restaurant Advisory Council members to design a suite of hardware that responds to the real needs of the modern restaurateur.
"With their collaboration, we designed devices that are sleek and subtle with the flexibility to adapt to the unique needs of each environment.
"We also put a lot of focus on helping to streamline service, making it easier for staff to deliver better, faster, more personalised service to their guests."
All three POS devices are equipped with contactless and dip payments technology.
The Station is a 15.6in POS device featuring a large high-definition (HD) touchscreen. It incorporates a slender design to enable servers to quickly enter orders from large menus with the help of several modifiers.
The device has different configurations, including an attached or detached guest-facing display and a base or side-mounted payment reader.
The Counter is a 10in solution suitable for counter-service restaurants and cafes with less counter space and smaller menus.
It offers an optional guest-facing display to enable improved accuracy and speed.
A 6.5in mobile POS, the Handheld provides an 18% larger touchscreen display and features a leather hand strap.
The guest-facing display on the Station and Counter devices is intended to improve order accuracy and expedite checkout while supporting the creation of a database for guests through loyalty sign-ups and redemption.
The Handheld comes with an ergonomic design and a screen that has an automatic tilt feature that faces the guest to enable faster tableside payment.
The company plans to start the rollout of the SpotOn Restaurant hardware in the fourth quarter of this year.