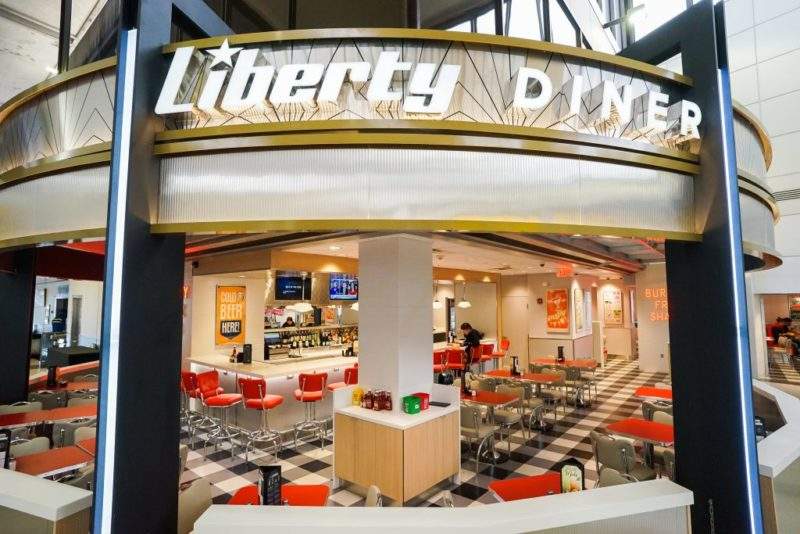 SSP America, a division of SSP Group, an operator of food and beverage brands in travel locations worldwide, has opened a diner in Newark Liberty International Airport (EWR).
The company created Liberty Diner specifically for the airport in Terminal B, offering 'classic' American dishes including bacon, eggs, pancakes and waffles for breakfast and double-fisted burgers, chocolate milkshakes, meatloaf sandwiches and grilled sirloin steaks at 'street' prices.
The diner joins two previously opened markets with EWR, which welcomes over 40 million passengers annually.
SSP America vice president of business development Paul Loupakos said: "Liberty Diner and our two markets have been tailored specifically for EWR and will result in quality passenger experience that draws higher throughput and ultimately maximises revenue.
"The concept of Liberty Diner is on trend given a current focus on nostalgia and elevated comfort food, but it also is a classic concept with broad appeal."
The 3,853 square feet casual dining restaurant will feature in EWR's global showroom in North America.
Westfield vice president Iris Messina said: "We're excited to partner with SSP America to continue enhancing the traveller experience at Newark Liberty Terminal B.
"A tribute to a classic American diner, Liberty Diner will surely delight customers and put smiles on their faces."