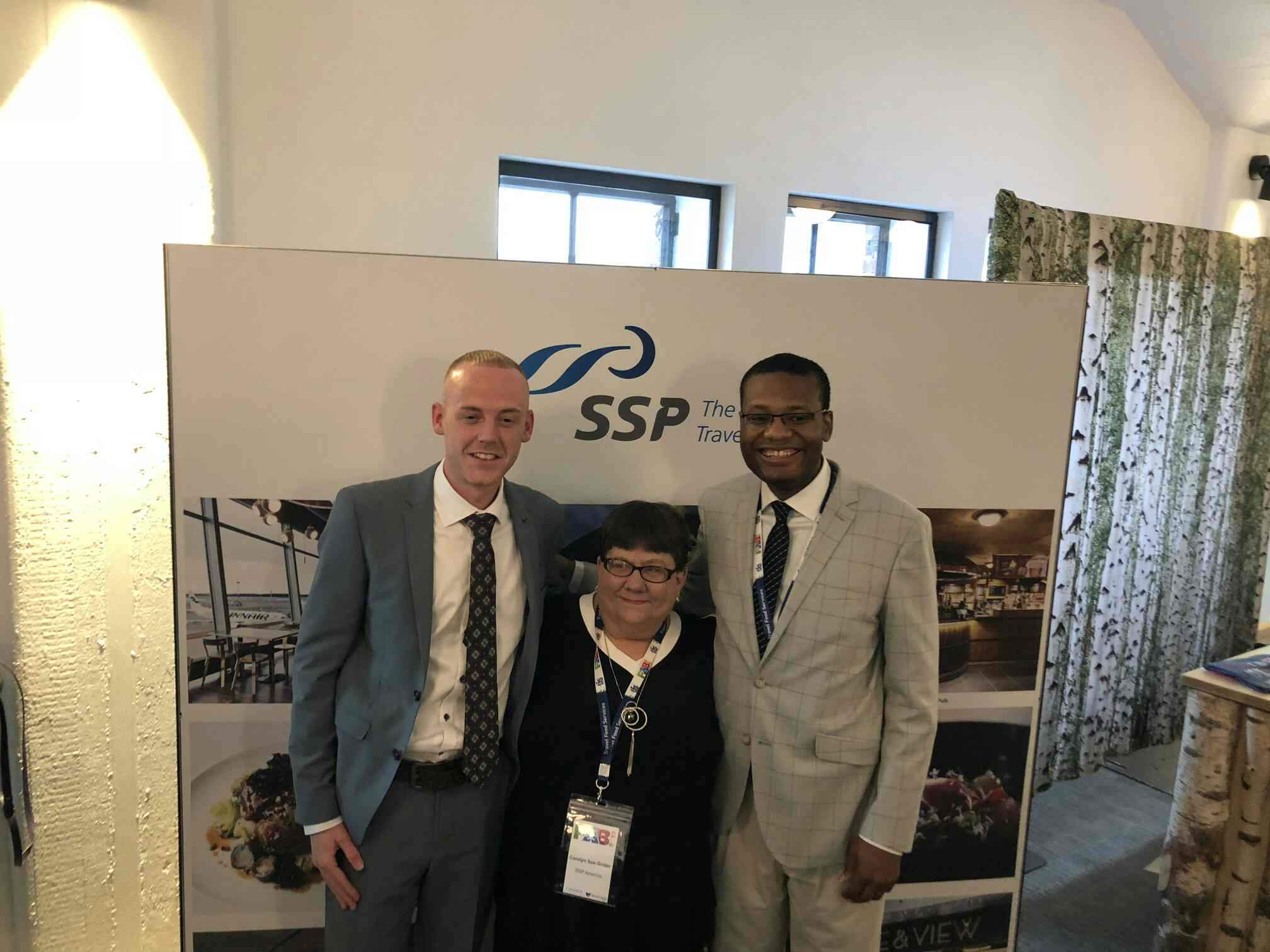 Global food and drink travel operator SSP Group had a successful evening at the FAB Awards 2018 last week as they walked away with three major wins.
The awards went to the Five Borough Food Hall, New York John F. Kennedy International Airport, which was named Airport Street Food Offer of the Year and the Norgesglasset at Oslo Airport, which claimed the title Outstanding Food & Beverage Design of the Year.
SSP America's D'Angelo Charles from Phoenix International Airport  received a standing ovation when he was named F&B Team Member of the Year.
SSP's Haven at Oslo Airport and Upper Crust at Brisbane Airport were regional winners in the Airport 'Food to Go' category, while SSP America's Café con Leche at Tampa International Airport took the top spot in the Americas region in the category Airport Coffee, Tea, Non-alcoholic Beverage Shop of the Year.
The Asia Pacific regional prize in the Airport Food Hall of the Year award went to East to West at Hong Kong International Airport, while the New Food & Beverage Concept of the Year in the European region was Bellota-Bellota at Paris Charles de Gaulle Airport. SSP America's LoLo American Kitchen & Craft Bar at Minneapolis-St.
Paul International Airport was highly commended in its class of Airport Bar of the Year (over US $3 million and Best Bar Overall). SSP Finland's Rovanemi Café at Rovanemi Airport was also a regional winner in the Airport Food & Beverage Offer Best Reflecting Sense of Place category.
Carolyn 'Suzie' Grider, who works at Dallas Fort Worth International Airport, and Darren McLean, from Manchester Victoria Station in the UK, were both highly commended in the contest for F&B Team Member of the Year.
Kate Swann, CEO of SSP Group, said: "We're delighted to have received these awards, which represent the highest accolades in our industry, and we're incredibly proud of all of our winners. Their achievements reflect our mission to deliver the very best in travel food and beverage to our clients and customers all around the world. I'd especially like to congratulate D'Angelo for being named Team Member of the Year, which rightly recognises the passion and commitment he demonstrates each and every day."
SSP has also announced today that it is expected to open four units at London Bridge station this year.
The new units will include a Grind café-bar, an M&S Simply Food, a Starbucks store and a new food, news and wine concept called Urban Express.