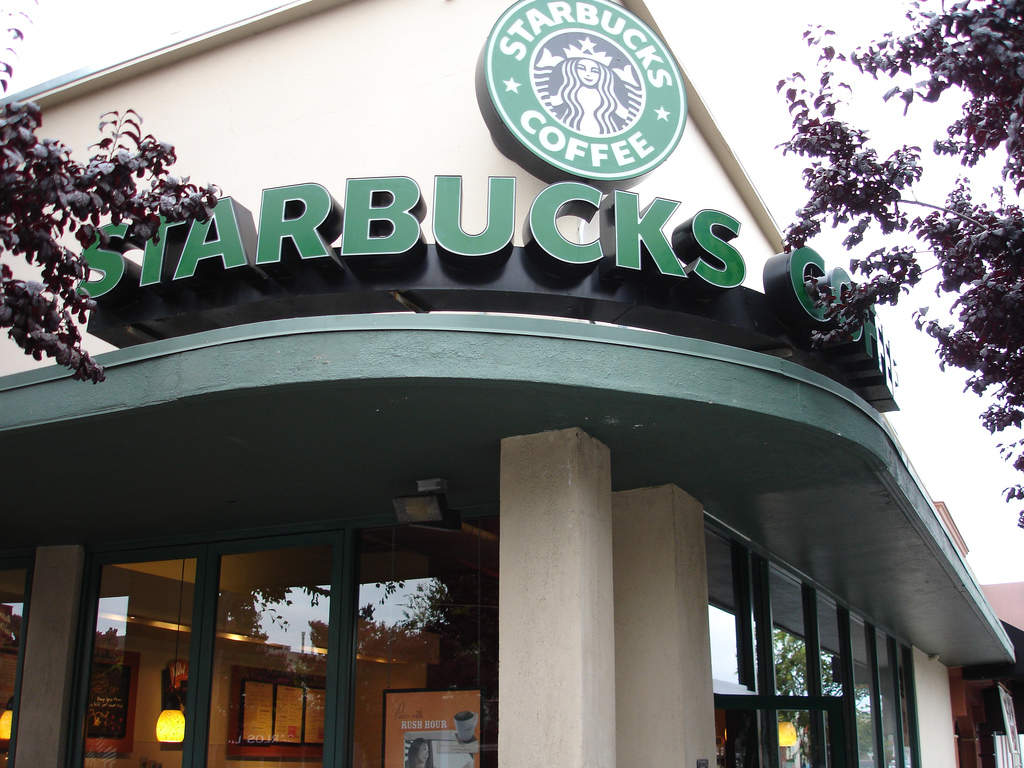 Starbucks is leading the way in industry benefits for its US staff, according to a study by global professional services firm Aon.
The coffee chain has announced several employee offers launching this year. These include 'Partner and Family Sick Time' which allows staff to take paid sick leave to care for a family member, a second wage increase for all hourly and salaried employees in addition to the annual increases they have received this financial year, and an additional 2018 Stock Grant, granting workers the right to purchase shares of the company's stock at a predetermined price.
These benefits, awarded to employees who work a minimum of 20 hours a week, are 'three times more valuable' than any other retailer involved in Aon's study commissioned by Starbucks.
Starbucks CEO Kevin Johnson said: "For more than 30 years, Starbucks has continued to challenge the status quo offering comprehensive employee compensation for our employees.
"We were one of the first retailers to offer full healthcare benefits to our partners, even those working part-time, and more recently we revolutionised access to a tuition-free four-year degree for all partners with the Starbucks College Achievement Plan through our partnership with Arizona State University."
Johnson added: "We are proud to announce additional investment in stock, wages and a new Partner and Family Sick Time benefit that will further enhance our industry-leading approach.
"Just as we have always felt strongly that our employees are key to our business success, we have also known offering a valuable, comprehensive benefits package helps us retain our valuable employees.
"The value of Starbucks's benefit package is unmatched by other retailers and provides thousands of dollars above the value of other companies compensation offerings. I am extremely proud to share that in the past four years Starbucks has made an investment of nearly $800 million in employee compensation and benefits, a testament to our belief in our people and the role they play in creating the Starbucks Experience," Johnson concluded.
The wage increase will take effect in April and will include an investment of approximately $120 million in wage increases. Starbucks retail partners can also expect at least a $500 grant stock, with store managers receiving $2,000, an investment valued at $100 million.