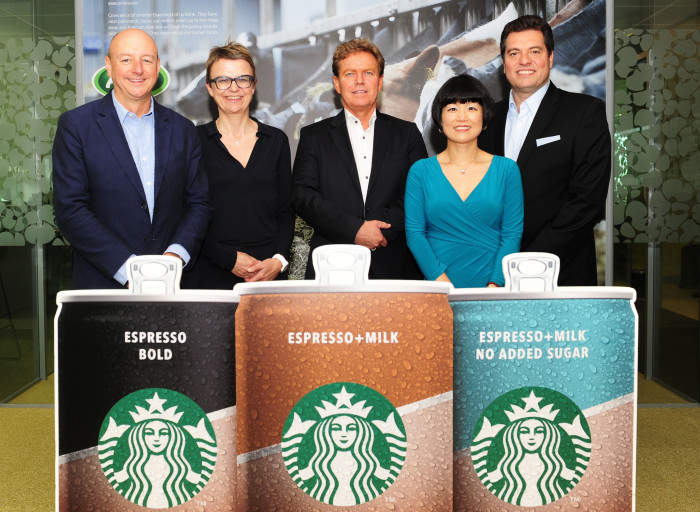 Starbucks and global dairy production company Arla Foods have confirmed a 21-year agreement to continue the manufacturing, distribution and marketing of Starbucks' premium milk-based coffee.
The companies have been in partnership for seven years, selling the ready-to-drink (RTD) beverages in Europe, the Middle East and Africa (EMEA region).
Starbucks EMEA channel development and foodservice vice president Duncan Moir said: "The strength of our relationship with Arla Foods over the past seven years has seen our RTD business grow by an average of 40% per year across EMEA. This new licensing agreement signals our commitment to continue to work together to grow the business within the ready-to-drink sector, and we are proud to be working alongside Arla Foods."
In 2010, the global coffeehouse selected Arla Foods as its licence partner, and has since seen the business grow by 40% each year.
Arla Foods executive vice president and CMO Hanne Søndergaard said: "We are proud to take another step in our partnership with Starbucks, bringing great tasting Starbucks ready-to-drink coffee beverages to consumers across Europe and the Middle East while adding value to our farmers' milk.
"The partnership combines Arla's extensive experience in manufacturing dairy beverages and our widespread distribution network with Starbucks unique coffee expertise. Consumers in the EMEA region have welcomed the great taste and premium nature of the beverages, and we remain committed to working closely with Starbucks on developing and growing the category in the future.
"It is our ambition to be a leading provider of milk-based beverages in Northern Europe, the Middle East, Asia and Northern Africa in 2020 and the new strategic licensing agreement makes the Starbucks partnership a vital part of delivering on this target and we believe that innovation is the key to future success.
"Our recent launches of new Starbucks Double Shot products are a great example of our joint commitment to innovation and to consumers."
Arla has introduced Starbucks drinks to 38 EMEA countries so far and predicts the sale of more than 110 million units each year.
The RTD coffee contains milk from Arla Foods' 11,200 farmers and 100% Arabica sourced coffee from Starbucks.