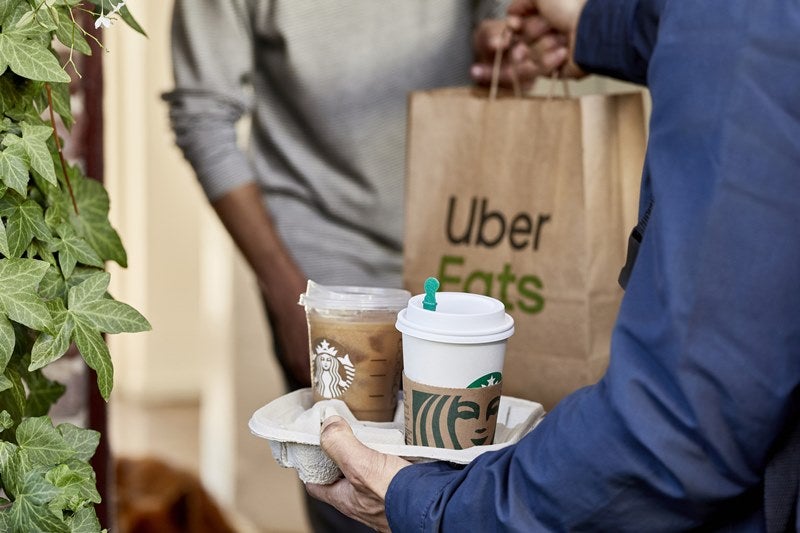 Coffee chain Starbucks Canada has launched its Starbucks Delivers door-to-door delivery service in select cities including Toronto, Vancouver and Calgary.
Powered by Uber Eats, the service is set to begin this summer allowing customers to order and enjoy Starbucks beverages and food at home, in the office or anywhere in between.
This launch is a further exploration of the initial pilot conducted in Miami, Florida in the US in autumn last year, and a global expansion earlier this year.
In January this year, Starbucks expanded the pilot service to six more cities across the US including Boston, Chicago, Los Angeles, New York, and Washington DC.
Customers can download Uber Eats mobile app, which is available for iOS and Android devices, to access Starbucks Delivers service.
They can choose from various core menu items along with more than 170,000 beverage customisation.
As part of the deal, the coffeehouse chain will use Uber Eats expertise as a delivery provider.
The service will also allow the company to reach new customers, who are currently using the Uber Eats platform.
In addition, customers can also track the progress and location of their orders using the Uber Eats platform.
Starbucks Canada president Michael Conway said: "Our success is rooted in our ongoing commitment to bringing exceptional customer experiences through significant investments in technology and product innovation.
"Uber Eats is the ideal partner to help share the Starbucks Experience wherever our customers are. Learning from our global Starbucks Delivers rollout, we've incorporated unique company packaging and standards to deliver Starbucks products to Canadians without compromising the high-quality of handcrafted beverages, food and service they expect from us."
Furthermore, Starbucks plans to trial delivery pilots in other countries later this year.