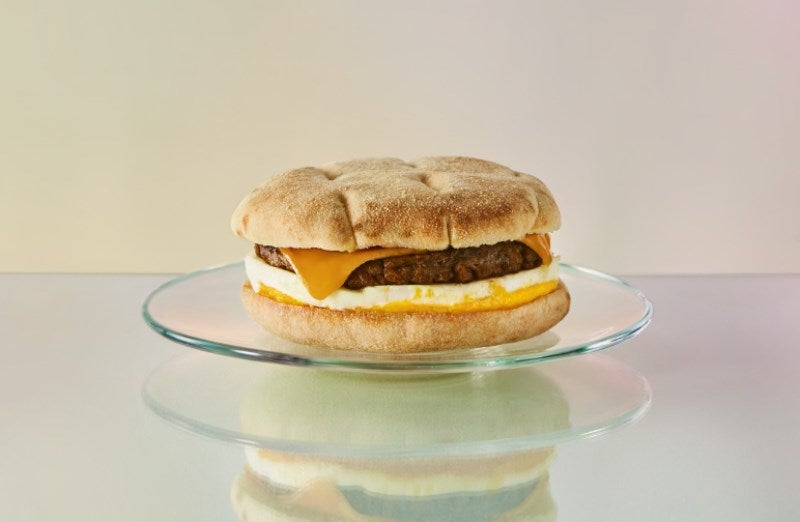 Coffee chain Starbucks Canada is set to introduce a meatless sandwich to complement its breakfast menu.
The new Beyond Meat Cheddar and Egg Sandwich will be available from the next month, offering local customers additional breakfast options.
Developed in collaboration with plant-based meat substitute provider Beyond Meat, the sandwich comes with a plant-based patty topped with cheddar cheese and egg on the bun.
The patty is made of plant-based protein procured from peas and brown rice. It also uses a blend of herbs and spices to add flavour.
Overall, the full sandwich's protein content is 25g, of which 10g is in the patty itself.
Starbucks Canada said: "Starbucks customers and partners (employees) in Canada have been asking for a delicious breakfast sandwich with a plant-based patty.
"The new offering further expands Starbucks Canada's meatless breakfast options, which include Egg White & Roasted Red Pepper Sous Vide Egg Bites, Spinach, Feta & Cage-Free Egg White Wrap, classic oatmeal, and several bakery items."
Last month, the coffee chain in Canada announced plans to expand plant-based menu options as part of its sustainability commitment.
Founded in 1971 in the US, Starbucks offers coffee, beverages, pastries, sandwiches and merchandise.
The company operates more than 30,000 retail stores across 80 markets.
Earlier this year, Starbucks announced that the recent coronavirus (Covid-19) outbreak in China and other countries will impact its financial performance.
The outbreak forced the company to close hundreds of stores in China.