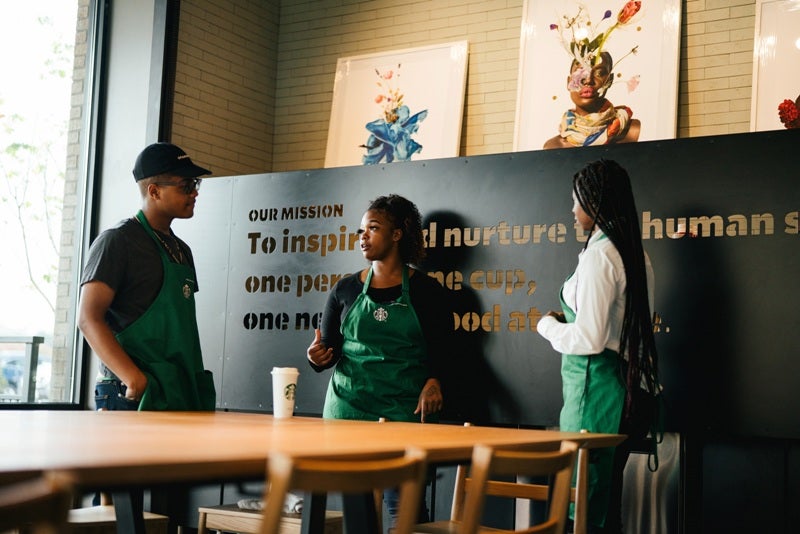 US-based coffeehouse chain Starbucks has announced plans to operate 100 stores in under-served rural and urban communities across the US by 2025.
This initiative is part of the company's expanded community store programme, which started off with 15 stores in 2015.
Under the programme, each store will employ local staff, including construction crews and artists, and have community event spaces.
The company has also formed a partnership with local United Way chapter to develop programmes at each shop, such as job training classes for the youth and mentoring.
In 2016, Starbucks opened its first community store in Ferguson, Missouri, US. Since then, it has opened 13 other US locations in New Orleans, Baltimore, Chicago, Dallas and Jonesboro.
The 15th store will open this spring in Prince George's County, Maryland.
Starbucks claims that the community stores have generated over 300 jobs.
Starbucks public affairs executive vice-president John Kelly said: "We believe it is our role and responsibility to partner with those in the communities we serve to help make a positive economic and social impact.
"These stores are successful and it's time to expand the model. Over the last five years, we've seen these community stores empower our partners and customers to create meaningful impact that is localised and relevant to their neighbourhoods.
"We've learned a great deal from our 14 community stores and applied those learnings to how we approach community partnership in more than 8,000 neighbourhoods we serve across the country."
In November 2019, Starbucks had launched a new type of outlet named Starbucks Pickup in New York City, US.
The new outlet only caters to customers who place orders using the company's mobile application.
The coffeehouse chain has now announced plans to open North America's second Starbucks Pickup store in Toronto, Canada, by February. The new store will be located in Commerce Court at 25 King Street West.