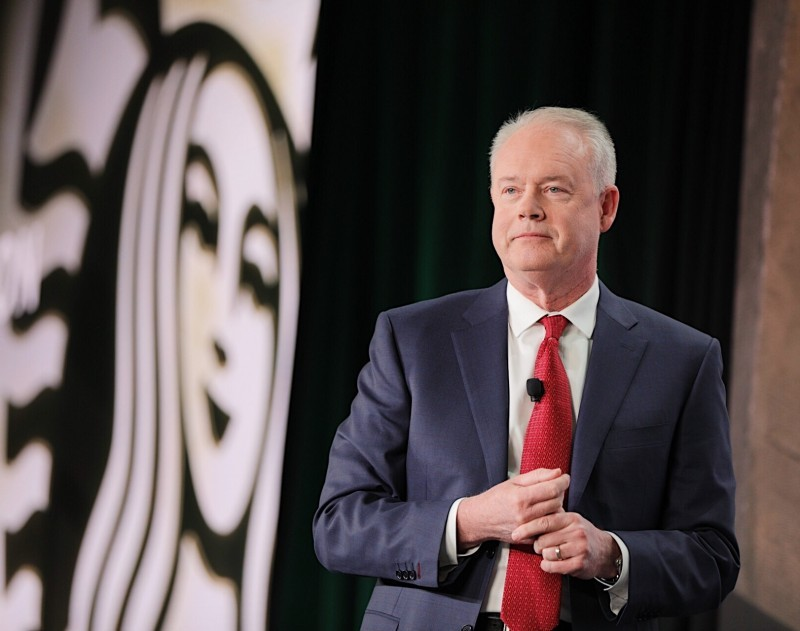 Starbucks has announced a long-term growth initiative to expand its store portfolio, same-store sales and delivery services.
Members of the Starbucks leadership team met at the chain's biennial conference last week to discuss its growth model and coffee brand.
The company expects to increase its global sales and portfolio by 1% each year and recently launched delivery pilots in Miami with Uber Eats. Starbucks expects to offer delivery from nearly a quarter of its US company-operated stores in 2019.
Starbucks chief executive Kevin Johnson said: "Coffee is one of the fastest growing beverage categories globally and our over 350,000 partners around the world who wear the green apron are now serving 100 million customer occasions a week. We have long been performance driven while staying true to our mission and values to create positive change and global social impact. The leadership team and I believe Starbucks is better positioned than ever for continued success."
The team also discussed progress of its Global Coffee Alliance with Nestlé, a rollout of Starbucks' At-Home Coffee. This partnership will make Starbucks the only brand outside of Nestlé to have branded products produced and packaged by Nestlé on the Nespresso and Dolce Gusto systems.
The coffeehouse chain laid out its targets for full-year 2019 (FY19), including consolidated revenue growth of 7% to 9% and non-GAAP earnings per share growth of 10%.
Starbucks chief financial officer Patrick Grismer said: "As the undisputed category leader globally, Starbucks is well positioned to drive meaningful growth at scale, with more focus and discipline.
"We reaffirmed our FY19 guidance and outlined our ongoing growth model. The transformative Global Coffee Alliance with Nestlé will be accretive to non-GAAP EPS in FY20 and FY21, helping to deliver expected growth of at least 13% annually for those two years."
Starbucks also said it plans to enhance its in-store experience with a renovation strategy, deliver beverage innovation by rolling out its Draft Nitro Cold Brew to all US stores and drive digital relationships to help meet its goals.