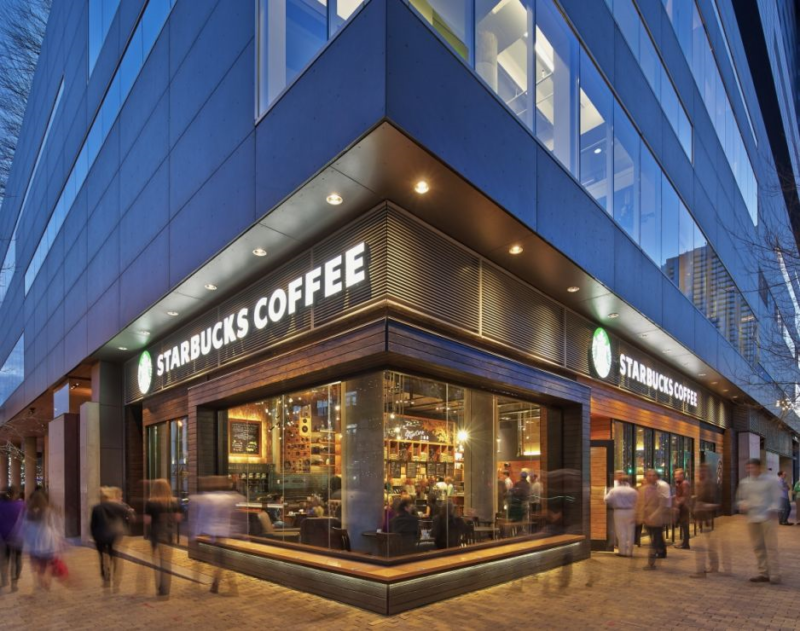 Starbucks has closed over 8,000 of its company operated stores and offices in the US today (29 May) to conduct racial bias training.
The nationwide session follows the arrest of two African-American men in Philadelphia who were waiting to meet a friend in the coffee shop last month. The men, Donte Robinson and Rashon Nelson, reached a financial settlement with Starbucks and agreed to help prevent similar situations occurring again.
Starbucks executive vice president of US retail Rossann Williams said: "Our hope is that these learning sessions and discussions will make a difference within and beyond our stores. After 29 May, we will make the curriculum available to the public and share it with the regions as well as our licensed and business partners.
"Starbucks is a company built on nurturing the human spirit, and it's on us to harness our scale and expertise to do right by the communities we serve. 29 May isn't a solution, it's a first step. By educating ourselves on understanding bias and how it affects our lives and the lives of the people we encounter and serve, we renew our commitment to making the third place welcoming and safe for everyone."
Organisations providing counsel and recommendations to the company, as well as its 175,000 partners, include Equal Justice Initiatives founder Bryan Stevenson, NAACP Legal Defence and Education Fund president Sherrilyn Ifill and Heather McGhee, president of public policy organisation Demos.
Each Starbucks store will receive a tool kit in order to learn ways that are appropriate for the values and scale of the global coffee chain.
Today's racial bias training session will concentrate on "understanding racial bias and the history of public accommodations in the United States". Additional training days will focus on bias and experiences.
The coffee chain will also share a film examining the history of African Americans and their experiences with other companies interested in offering racial bias training.
Most of Starbucks's 7,000 licensed stores, operated by grocery stores, hotels, universities and airports, will remain open.