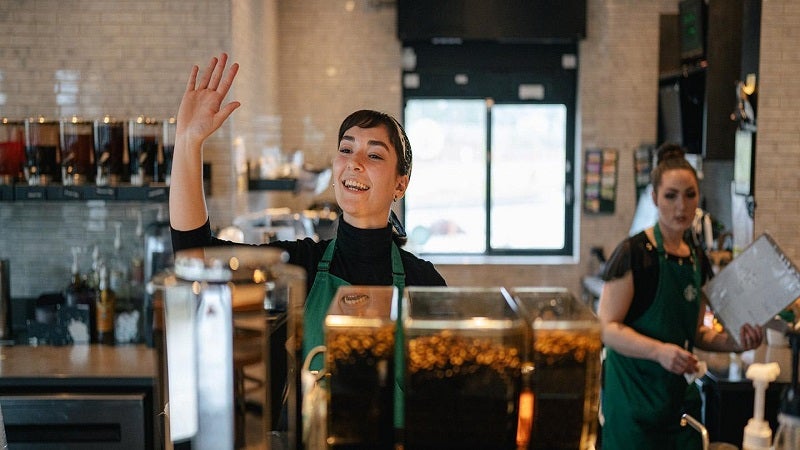 US-based coffeehouse chain Starbucks has announced its new 'Reinvention plan', which includes five 'Bold Moves' to usher in the next chapter of the company.
The new plan was unveiled in a letter to employees from Starbucks interim CEO Howard Schultz.
It aims to improve employee welfare; ensure the store experience is 'planet positive'; create a personalised experience for customers; re-envision how the company's brand mission is executed, and focus on redesigning partnerships.
In the weeks to come, the company will unveil the particular programmes and initiatives that will deliver on these five 'Bold Moves'.
However, the company has already been making operational changes that broadly come under these aspects.
On Monday, in a separate blog, Starbucks announced that eligible hourly employees will receive pay hikes in line with the announcement made in May to invest $1bn in employees and technology.
Effective from 1 August, hourly pay will rise to $15 or 3% above current wages, whichever is higher, for employees appointed on or before 2 May.
Eligible hourly employees that have been working at Starbucks for between two and five years will get a raise of 5%, while those with more than five years at the company will get a 7% pay hike.
The company also plans to introduce credit/debit card tipping, to enable customers to further 'recognise their favourite baristas', later in the year.
During an earnings call in May, the company announced its plans to incorporate a drive-through into 90% of its new outlets, which will also feature new store designs and technology, including handheld devices.
The 'Bold Moves' plan comes at a time when the company is still searching for a new CEO.
Last week, Starbucks stated that Schultz will remain as the interim CEO until the end of March 2023.
In May, Starbucks announced its plans to halt its operations in Russia, following Moscow's invasion of Ukraine.
In another development, Starbucks has announced that it will close 16 stores across various cities in the US due to safety concerns.
The announcement was made by Starbucks US operations senior vice-presidents Debbie Stroud and Denise Nelson in a letter to partners that underlined the new policies intended to keep workers safe.
The stores, which are located in Seattle, Washington State; Los Angeles, California; Philadelphia, Pennsylvania; Washington, DC; and Portland, Oregon, are expected to close by the end of the month.