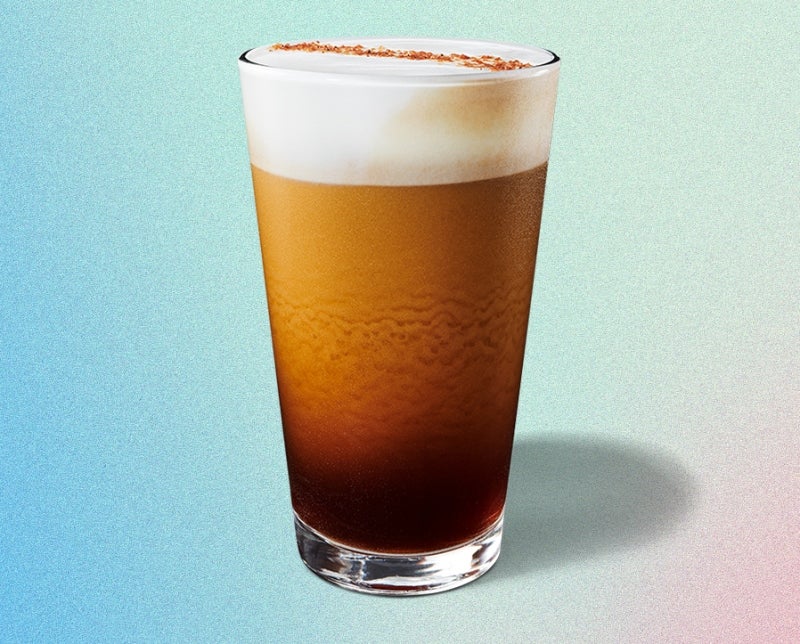 American coffee company and coffeehouse chain Starbucks has introduced three new iced beverages to complement its spring menu.
The new coffees are Iced Golden Ginger Drink, Iced Pineapple Matcha Drink and Nitro Cold Brew with Salted Honey Cold Foam.
Iced Golden Ginger and Pineapple Matcha are coconut milk iced drinks.
Iced Golden Ginger Drink is prepared with ginger, pineapple and turmeric flavours, while the Pineapple Matcha Drink is made of premium matcha green tea with flavours of pineapple and ginger.
Starbucks Beverage Research and Development team product specialist Kris Murray said: "We were inspired by Venice Beach and the California sun, reminiscent of an LA kind of vibe."
The third beverage, Nitro Cold Brew with Salted Honey Cold Foam, is part of Starbucks seasonal cold coffee drinks portfolio that includes Iced Caramel Cloud Macchiato and Iced Cocoa Cloud Macchiato.
The cold coffee beverage is topped with salted honey cold foam and a stripe of sweet and salty toasted honey to complement its flavour. It has 40 calories for a grande with 7g of sugar.
Founded in 1971, Starbucks offers coffee, beverages, pastries, sandwiches and merchandise.
Last week, the coffeehouse chain has started reopening its stores in China. The company closed more than half of its stores due to the coronavirus (Covid-19) outbreak in the country.
Starbucks is also anticipating a significant impact on its financial performance due to the closures.
Currently, approximately 85% of Starbucks stores in China are in operation.