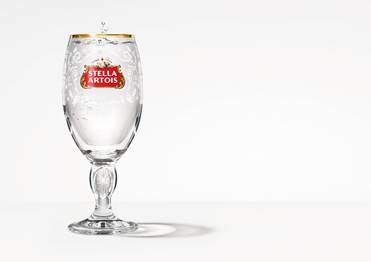 Calling on British pubs, bars and customers nationwide, AB InBev wants to encourage as many people as possible "to take action and join its mission to end the global water crisis" – affecting one in 10 people in the developing world who lack access to safe water.
From 4 February – 4 March, for every pint of Stella purchased in the 2,000+ participating on-trade venues, Stella and Water.org will donate one month of clean water to someone in the developing world.
Table talkers, coasters, posters, video assets and social media support are all being offered to pubs, bars and restaurants across the UK, in Stella's bid to help its customer venues to "raise awareness of the cause and, in turn, boost sales."
Rory McLellan, Stella on-trade sales director, said: "With the support of our customers and consumers, so far we have donated more than $8 million (£5.7m) to Water.org, helping to change the lives of more than one million people.
"We share a strong belief that a problem of this magnitude can only be solved with the help of customers and consumers coming together to work collaboratively – this is why we've created an on-trade package that not only raises awareness of the cause, but also supports our customers from a business and reputational perspective.
"We look forward to working together with our on-trade partners to make a change."