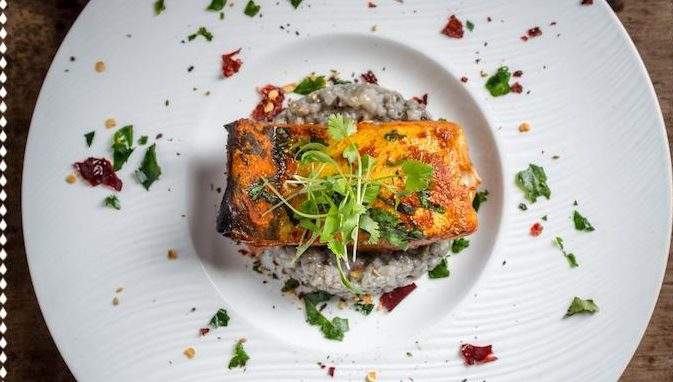 There's only limited time left to purchase tickets for the 2018 Zest Quest Asia Gala Dinner and Awards, hosted by founder and chef Cyrus Todiwala on 12 February.
With a four-course 'Goan-Parsee feast' (including a Japanese-inspired canapé reception prepared by current Zest Quest Asia champions, University College Birmingham), the event hopes to "encourage the pursuit of careers in Asian cuisine among home-grown British student chefs."
Founded in 2013 by Cyrus and Pervin Todiwala in collaboration with the Master Chefs of Great Britain, Cyrus explained: "The evening will be a celebration of our young talent and of Asian cuisine. By attending the Gala Dinner, you will help to ensure the development of Zest Quest Asia.
As well as crowning this year's Zest Quest Asia champions – the final cook-off taking place earlier in the day between Colchester Institute, North Hertfordshire College, Sheffield Hallam University, Sheffield College, University of West London and Westminster Kingsway College – Todiwala added: "I do hope people will come, enjoy the food and wine and honour with their presence the challengers, winners, their families and everyone who has worked so hard to get the competition to where it is today."
The four-course meal – featuring produce from British suppliers – comprises a seafood platter starter; Parsee-style spiced turkey croquettes; diced partridge, pheasant, mallard and grouse filled in pastry and served withbasmati and wild rice with forest mushrooms, and a 'Surprise' dessert by chef Jerome Dreux.
The 2018 Zest Quest Asia Gala Dinner and Awards will take place on 12 February at theHilton London Heathrow Airport Terminal 5.
Tickets are available now at £80pp or £700 for a table of 10.To purchase, please email Nitin Kapoor at assistant.cyrus@cafespice.co.uk