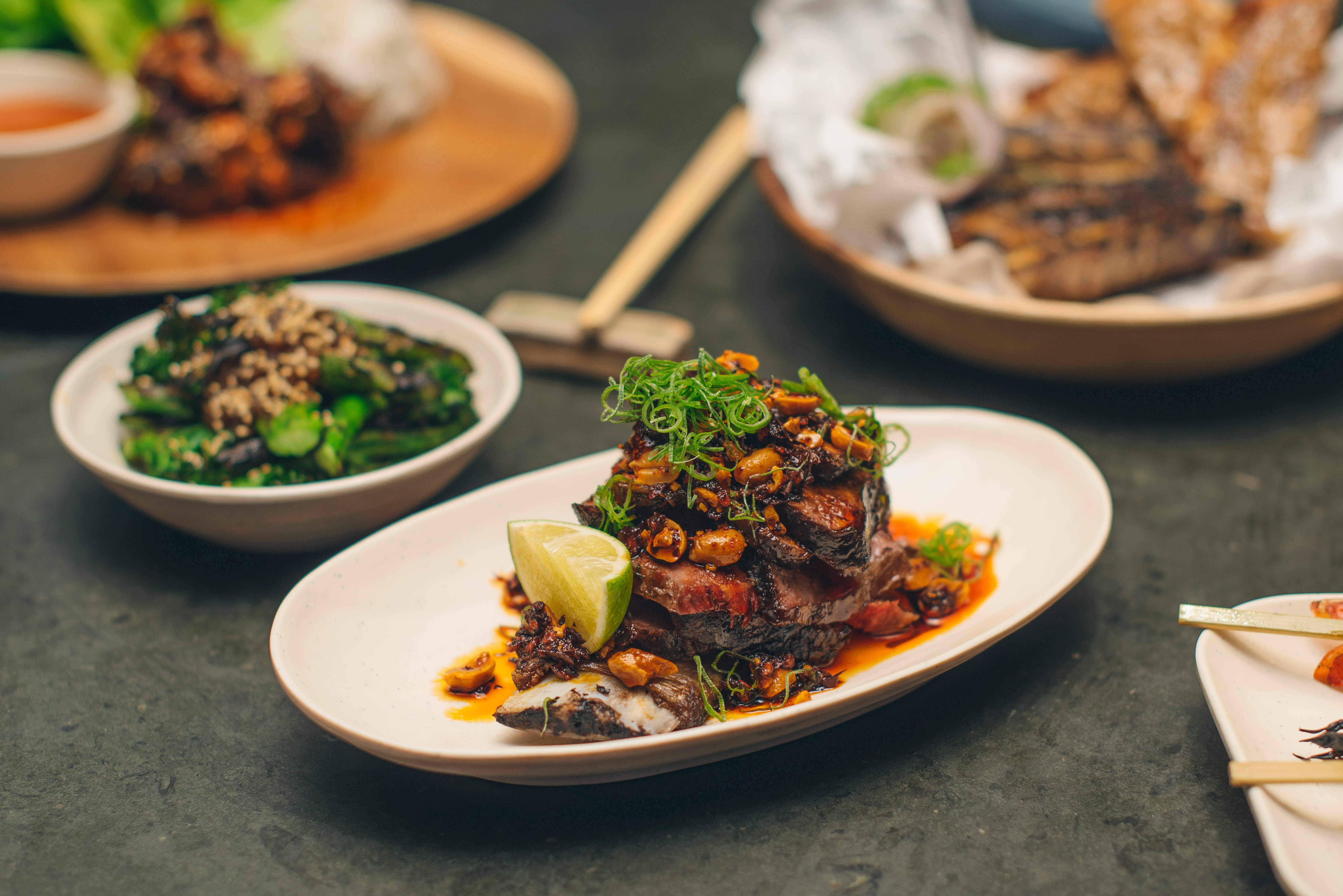 New restaurant brand Inko Nito is opening in the UK next month following its successful launch in Los Angeles' Art District, in December last year.
Situated on Broadwick St, the new casual dining hotspot will join the neighbourhood's eclectic food scene, combining a laid-back setting with innovative flavours.
Rainer Becker, creator and co-founder of Zuma restaurants, ROKA, Oblix and Florida's ETARU, is behind the concept along with group executive chef Hamish Brown.
The concept promises a menu of bold sharing dishes starting from £11, served with an unconventional Japanese twist. For the restaurant's signature offering, guests can select dishes cooked over the open robata grill, with highlights including Beef cheek, with spicy Korean miso and picked daikon with butter lettuce or Bone marrow, smoked soy, garlic toast and shallot.
Alternatively, guests can opt for lighter dishes such as the Dungeness crab tartare with wasabi mayo, chicken skin and roasted nori. Nigaki will also feature on the menu, a new style of sushi served with roasted nori, sushi rice and a choice of toppings. Variations include the chirashi, consisting of salmon, yellowtail and wasabi shiso and the cali with crab, avocado, wasabi tobiko and yuzu mayo.
Cocktails start from £9. Each one has been hand-crafted with an Inko twist, including the Inko Spritz, a tipple comprising of watermelon, Aperol, yuzu and sparkling wine and the Nori Old Fashioned. Guests will also be able to choose from a variety of beers, wine, Sake and soft drinks.
Creator and co-founder of Inko Nito, Rainer Becker said: "Inko Nito is an evolution of what was the original concept for ROKA. We've gone 'back to basics' to create a local, accessible destination for London diners. Combining bold and adventurous flavours in a relaxed yet high-energy environment, our ambition is to become a must-visit destination, within Soho's unprecedented dining scene."