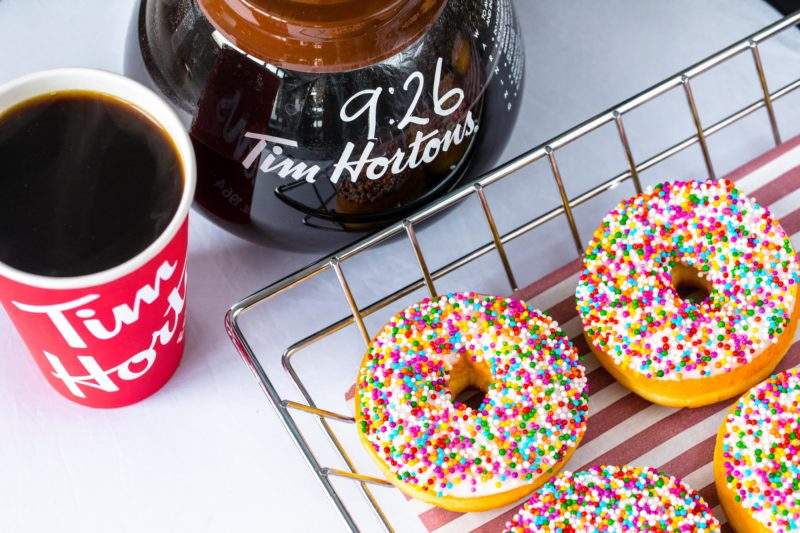 Restaurant Brands International, the Canadian multinational operator of the Burger King and Tim Hortons chains, has reported group revenues increased by $431 million last year.
Overall revenue across the group of $4.5 billion was driven by a strong showing from its Burger King business during 2017.
Yearly sales at Burger King grew by 10.1% and by 12.3% during the fourth quarter. Like-for-like sales were up 3.1% for the 12 months with a particularly strong showing in Q4 (+4.6%).
Growth was helped by approximately 1000 new restaurants, which opened at a net rate of 6.5%.
Restaurant growth at Tim Hortons was slower, with a net opening rate of 2.1% during 2017. 135 new sites were launched during the period, including a first wave of sites in the UK.
Full-year revenues were up 3% at the doughnut and coffee chain, but down 0.1% on a like-for-like basis. Meanwhile Q4 at 'Timmies' delivered a 0.1% increase in like-for-likes and a 2.4% rise overall.
Restaurant Brands's $1.8bn purchase of Popeyes Louisiana Kitchen in 2017 returned a sales growth of 7.4% across the chain.
The company reported that adjusted group EBITDA of $606.3 million was up 10.8% on an organic basis versus prior year combined results.
"We are pleased to report another year of strong results," said Daniel Schwartz, chief executive officer. After acquiring Popeyes earlier in 2017, we made good progress integrating the business, and we remain highly encouraged by the brand's growth potential.
"The continued growth prospects for each of our three iconic brands excites us, and we believe we have the right strategy in place to create further value for all of our stakeholders over the long run."