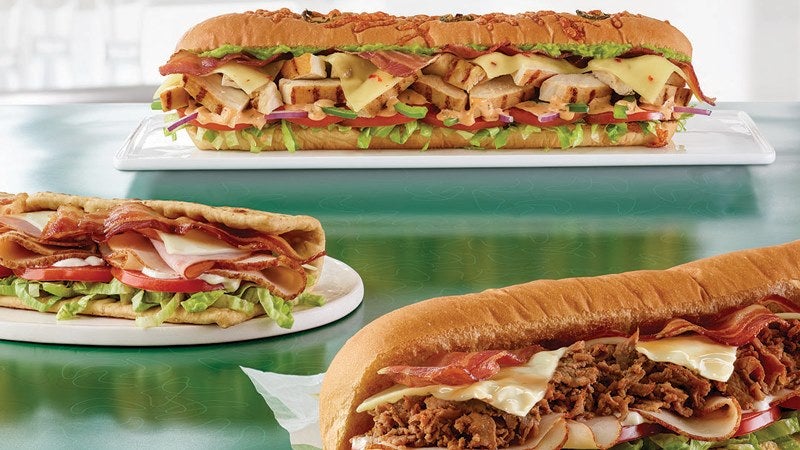 Fast food sandwich restaurant franchise Subway has expanded its sandwich menu with the unveiling of new Club Collection.
The new Club Collection includes the southwest chipotle chicken club, the steak club, and the American club.
Southwest chipotle chicken club features chicken strips, bacon, pepper jack cheese, lettuce, tomatoes, green peppers, red onions, chipotle southwest sauce and guacamole, served on a jalapeño cheddar bread.
Steak club is blended using shaved steak, turkey, bacon, American cheese, lettuce, tomatoes and mayonnaise served on baked bread.
American club features turkey, black forest ham, bacon, American cheese, lettuce, tomatoes and mayonnaise served on Artisan flatbread.
"Subway Restaurants is once again proving its new innovative approach to the classic sandwich is far from traditional."
The company is offering all three sandwiches for a limited time at participating restaurants in the US through 26 June.
In addition, Subway has partnered with its agency of record Dentsu Aegis Network to launch a creative campaign, 'Breaking Club Traditions' to promote the new sandwich collection.
Earlier this month, the sandwich restaurant franchise introduced a vegan sub and salad to its permanent menu in stores across the UK.
The company also announced its commitment to serve 'only' cage-free eggs across the Asian market following an investigation by non-profit organisation Lever Foundation.
The announcement was made by Subway China and follows similar move by the restaurant chain in North America, Europe, Brazil and Australia.