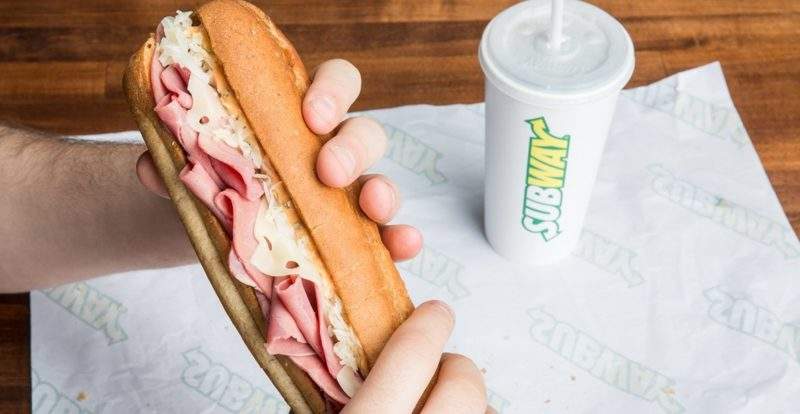 Subway US is launching a loyalty programme it says will 'redefine choice and accessibility' in its stores from March 2018.
The programme, named Subway MyWay Rewards, will enable customers to earn surprise rewards and birthday surprises via the Subway App and Card, as well as by cash or credit, in around 28,500 restaurants.
This widespread inclusion will make the rewards system the largest loyalty programme for earning and redeeming rewards in the fast-casual restaurant industry, according to Subway.
Diners will earn four tokens per dollar they spend. When they collect 200 tokens they receive a $2 reward which can be redeemed for any menu item, including the chain's 37 million sandwich and salad combinations, cookies and drinks.
Subway chief digital officer Carissa Ganelli said: "We know time and money are important to our guests.
"It's important to us that we deliver a seamless, convenient experience to help our customers get what they want when they want it—and what they want is our delicious, nutritious, and affordable food."
The reward system is the latest release in a line of innovation plans from Subway Digital, a team dedicated to 'the expansion and customisation of unique e-commerce and omnichannel platforms'. It has already introduced in-store kiosks, online ordering, digital menu boards and a revamped mobile app.
A spokesperson for Subway said: "We began developing the MyWay Rewards programme two years ago, listening to our customers and using their feedback to design the programme. But it is just one part our larger transformation, changing every element of our business—from new menu items to the look of our restaurants to the entire customer experience—so we can best serve the more than seven million people who visit a Subway each day around the world."
Focus is primarily on a successful launch in North America, however the fresh fast-casual chain plan on rolling out the programme globally.
The spokesperson added: "What's most important to us is that the programme will reward our best customers and that the programme is relevant to them and their preferences."