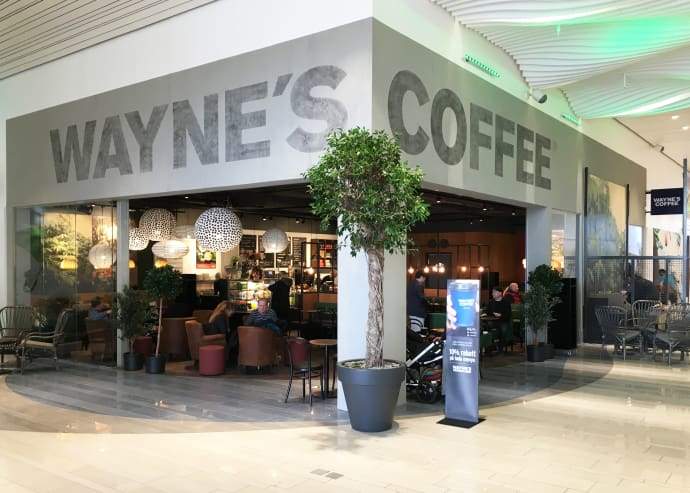 After twenty years of being run by its founders, Swedish hot drinks chain Wayne's Coffee has been acquired by a subsidiary of leading German motorway services operator, Tank & Rast Gruppe GmbH.
The change in ownership is predicted to speed up the company's rate of expansion and its emergence into markets within central Europe.
The coffee chain, which first opened in Stockholm in 1994, has grown to include 125 shops in seven countries across Europe and Asia.
An outlet was opened in Kensington, London in December in what was the group's first step into the UK's coffee shop market.
Wayne's Coffee markets itself around the Swedish concept of 'Fika', a national culture of drinking coffee in a relaxed environment usually accompanied with pastries, cookies or pie.
Founder and chief executive of the group, Anders Stal, is retiring and will be replaced by Mats Hörnell, head of new owners, TRE.
Stal said: "It's about strengthening Wayne's Coffee. Long-term stability and continuity are very important for the company. But it's also of utmost importance to continue developing the Wayne's culture, striving for perfection with the 'Swedish Fika' concept."
Hörnell added: "In our new organisation we will make sure that the brand and our strong concept will live on, grounded in our unique position as an organic chain of coffee-shops.
"We are securing our offensive expansion in the home market of Sweden, but also adds new opportunities abroad. We're already growing rapidly in Europe, the Middle East and Southeast Asia. And now we'll be able to increase the pace ever further, especially in Central Europe."
TRE's parent company, Tank & Rest Gruppe, operates and manages almost all of Germany's motorway rest stop and filling stations.