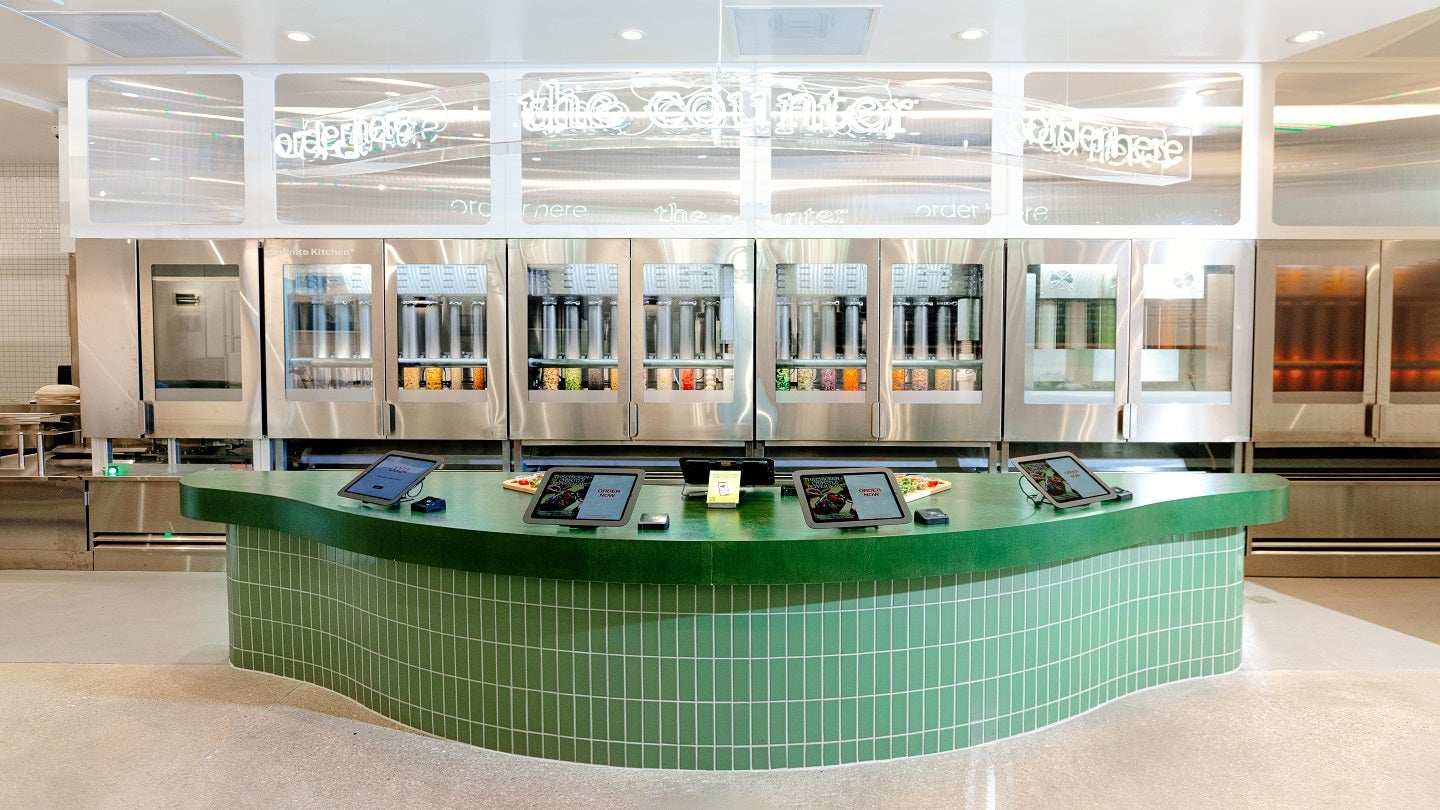 US-based restaurant brand sweetgreen has opened its first restaurant powered by an automated production line in Naperville, Illinois.
The automated production line will prepare 100% of orders making the front and secondary makeline redundant.
The pilot store features a new sweetgreen 'Infinite Kitchen', which uses a conveyor belt to dispense ingredient portions precisely.
Infinite Kitchen was added to Sweetgreen's portfolio after it acquired Boston-based restaurant start-up Spyce in August 2021.
Spyce specialises in developing robotic technology to prepare meals. It used an automated kitchen to serve warm bowls and salads.
Following the acquisition, sweetgreen fine-tuned and adapted the technology to test alongside customers and team members.
sweetgreen co-founder and CEO Jonathan Neman said: "We believe that automation will enable us to elevate the quality and integrity of our food while also providing a faster and more convenient experience for our customers and a better, more dynamic job for our team members.
"With the integration of the sweetgreen Infinite Kitchen in our restaurants, we can unlock efficiencies that will enable us to grow more quickly as we scale."
sweetgreen's Naperville location offers both indoor and outdoor seating, as well as pickup and delivery options for online orders.
The new restaurant also has a new Tasting Counter, brand-storytelling digital screens and an enhanced merchandising strategy to offer an authentic sweetgreen experience.