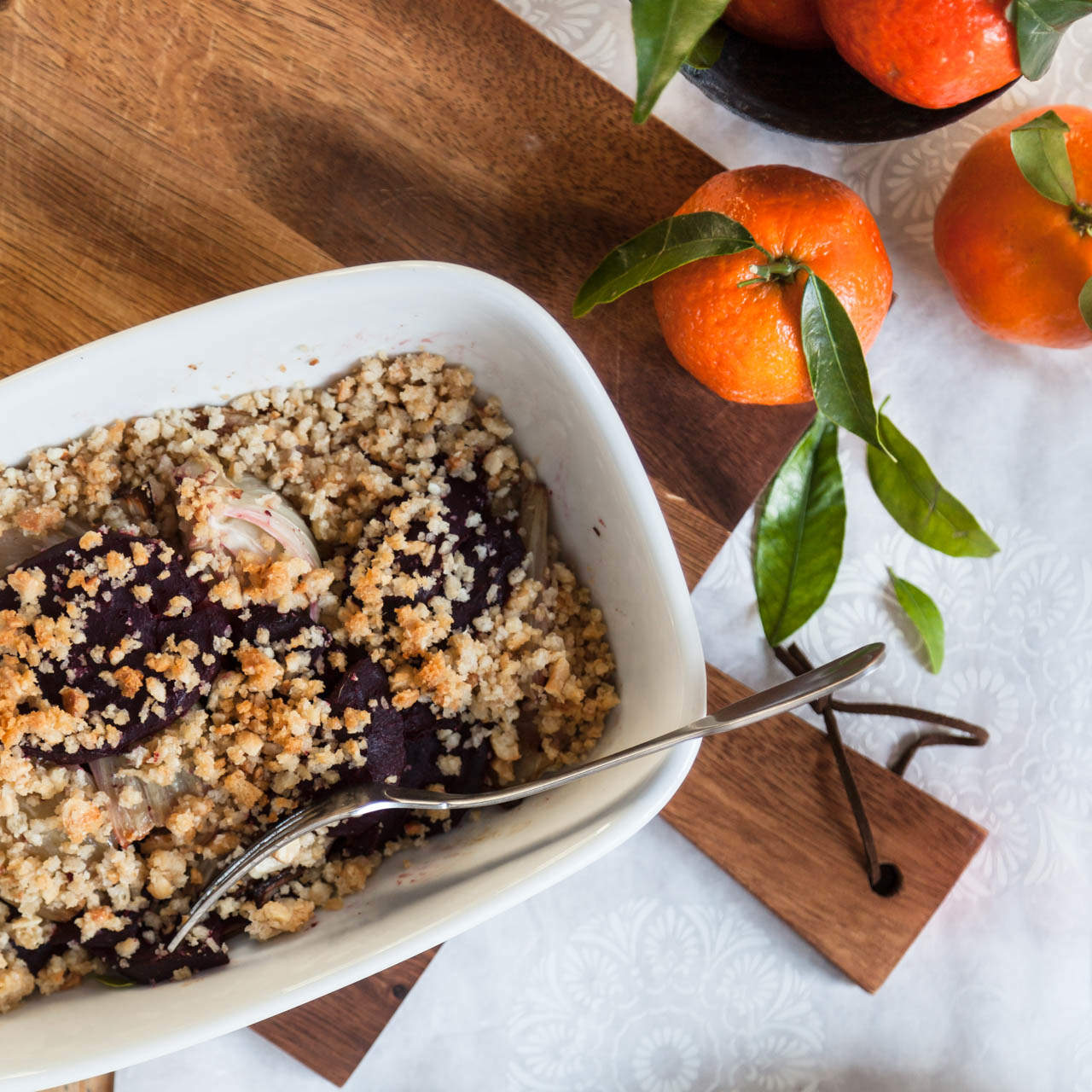 For those who want to celebrate the Christmas dinner experience without the bird, tibits, a Swiss restaurant group, is offering its festive signature chestnut, wild mushroom & cashew veggie Christmas roast with all the trimmings.
For those who want to stray away from the conventional, the kale butter bean korma is full of vitamins. Another unique dish is the Nasu Dengaku which is a roasted aubergine glazed with miso and sesame. Originally a Japanese recipe this dish brings a real taste of the Orient to tibits this winter.
It wouldn't be a new menu at tibits without some new desserts. For the more adventurous diners there is the cinnamon panna coco, which comes with a Mandarin topping. Another option is the blackcurrant cheesecake, which is gluten-free.
Other new additions are the fondue, which is available exclusively on Heddon Street's Winter Terrace, and is a real taste of tibits Swiss homeland. It is perfect for sharing with both vegetarian and vegan friends alike whether it be post Christmas shopping or as an alternative celebratory meal.
The drinks menu now includes a selection of new hot toddy cocktails, such as the hot buttered rum and dirty chai as well as the more classic mulled wine.
The menu will be available at tibits flagship location on Mayfair's Heddon Street and also for first time at tibits new Bankside restaurant following its opening this summer.