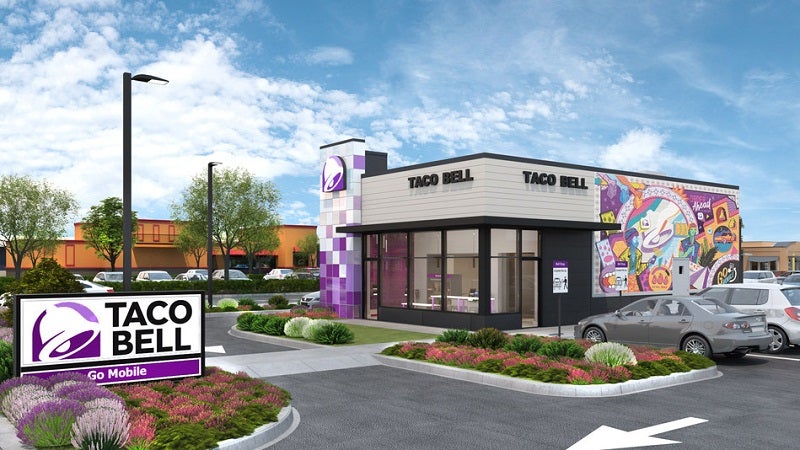 US-based fast food restaurants chain Taco Bell has announced the merging of its technological advancements, operations and a people-first approach into the Taco Bell Go Mobile concept.
With the new restaurant concept, the company will add several digital features and improve the QSR customer experience.
The evolved restaurant has been built with the current consumer in mind and designed for guests to order ahead through the brand's mobile app.
Taco Bell president and global COO Mike Grams said: "With demand for our drive-thru at an all-time high, we know adapting to meet our consumers rapidly changing needs has never been more important.
"The Taco Bell Go Mobile restaurant concept is not only an evolved physical footprint but a completely synchronised digital experience centred around streamlining guest access points.
"For the first time, our guests will have the ability to choose the pick-up experience that best fits their needs, all while never leaving the comfort of their cars."
The Go Mobile restaurant of the brand will open in the first quarter of next year and will feature five main updates that are targeted for digital adoption to improve the customer experience.
The features include minimisation, dual drive-thru, synchronised digital experience, curbside pick-up and bellhops.
Taco Bell has started incorporating some of its new features in existing restaurants.
The brand also continues to improve other aspects of the QSR experience such as speed, which customers are focused on right now.
During the first quarter of this year, the company reduced the average time spent in a drive-thru by more than 15 seconds.
In January, Taco Bell entered a partnership with Certona to personalise menu recommendations and offers for registered users of its mobile app.