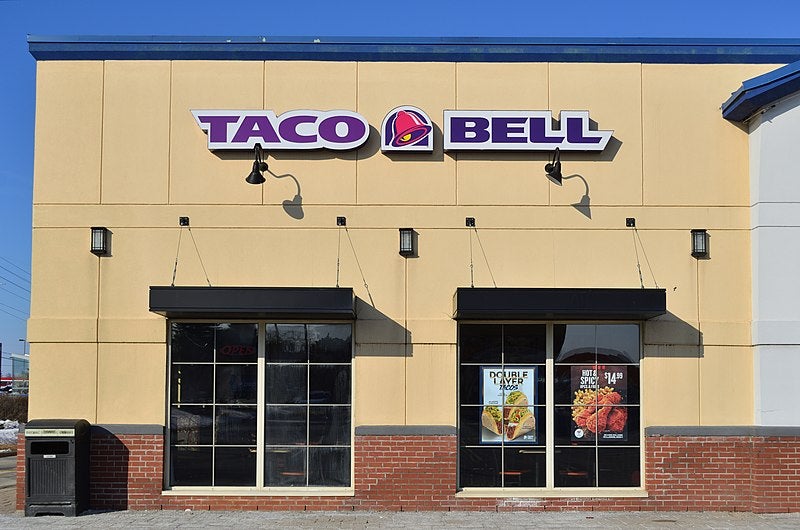 Mexican-inspired restaurant chain Taco Bell has unveiled its new store model, called Taco Bell Defy, which is expected to make its debut in Brooklyn Park, Minnesota, US, next year.
Taco Bell's new store design will feature four drive-thru lanes, pickup shelves, curbside pickup and the addition of new technology in the kitchen.
The restaurant chain created the new design by collaborating with its franchisee operator Border Foods and design firm Vertical Works.
Out of the four drive-thru lanes, three lanes will be used for mobile or delivery order pick-ups, while the fourth lane will be dedicated to users of the Taco Bell app.
Mobile users will have to scan QR codes to get their ordered food delivered.
The orders will be delivered to customers through a proprietary contactless lift system.
Taco Bell Defy will also feature a two-way audio and video technology, which will allow customers to interact with staff seamlessly in real-time.
Taco Bell president and global chief operating officer Mike Grams said: "In 2015, we created the Taco Bell Cantina concept with an open kitchen environment in urban markets.
"In 2020, we introduced the Go Mobile concept much earlier than anticipated with the help of quick collaboration with franchisees just like Border Foods.
"Partnering with our franchisees to test new concepts is a huge unlock of learning for us. What we learn from the test of this new Defy concept may help shape future Taco Bell restaurants."
In April, Taco Bell announced the opening of the Taco Bell Cantina restaurant in Times Square, New York.
The new location has been designed to accept digital-only ordering through ten kiosks, as well as replacing the traditional analogue menu boards.