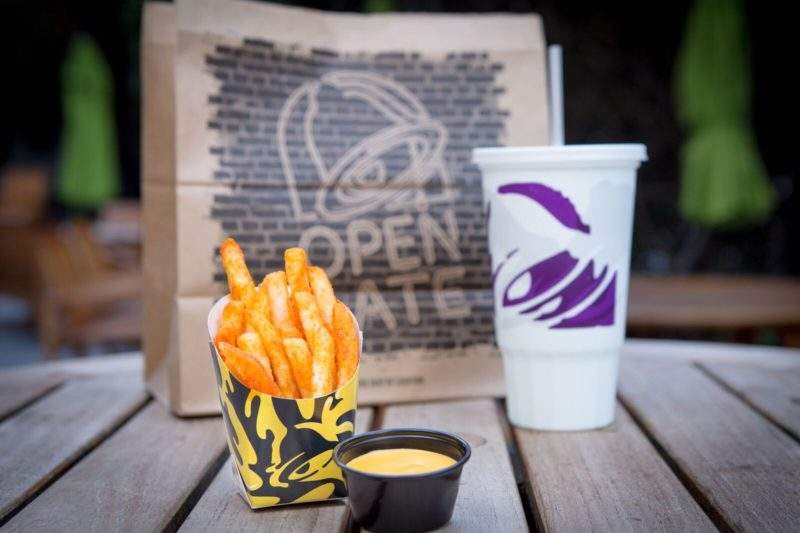 The latest addition to Taco Bell's menu item, Nacho Fries—seasoned French fries with a nacho cheese dip—has proven the most successful product launch in the company's history.
The fast-casual Mexican chain launched the $1 side in January this year for a limited time and has since seen over 53 million orders placed within the first five weeks of release.
This amounts to nine million potatoes and 600,000 gallons of nacho cheese.
More than a third of orders at the chain included Nacho Fries, trumping the previous most successful menu item, Doritos Locos Taco, which took 100 million orders within ten weeks of its launch in 2012.
Due to its success, Taco Bell is extending the fries' availability into early April.
The fries are a part of the chain's plan to introduce 20 menu items for $1 this year, with Nacho Fries being the first launch for 2018.
Nacho Fries can be upgraded to 'Supreme', which includes adding pico de gallo, beef and sour cream on top for $2.49 or 'Bell Grande', with the same toppings as 'Supreme' but larger, priced at $3.49.
Taco Bell, a subsidiary of Yum! Brands, operates nearly 6,500 restaurants across the US and nearly 300 restaurants in 24 countries outside the US.