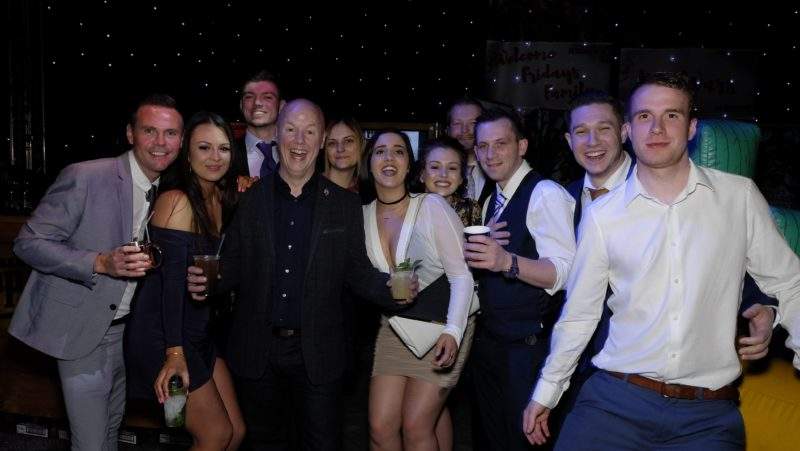 American restaurant chain TGI Fridays has recognised 140 of its 'Legends' at its Annual Team Celebration Event, which recently took place at the five-star Titanic Hotel in Liverpool.
Fridays also crowned its Managers of the Year and Waiter/Waitress of the Year, as well as the winners of its Food Fight and Bar Wars competitions.
Fridays Legends are nominated by their peers each year, recognised for going above and beyond in their role and being inspirational members of the Fridays Family. This year a massive 4,500 nominations were received for 1,300 team members.
From the 1,300 nominees, 140 team members were awarded Fridays Legend status, all of which were given a VIP trip to Fridays team celebration event which included free accommodation, a spa day, and being treated to champagne and food throughout the evening, as well as having their own Legends party in the afternoon, which took place at Liverpool's famous Cavern venue.
In total, 1,000 Fridays team members from up and down the country attended the event – which also raised £4,000 for Fridays chosen charity KIND, which helps disadvantaged children and families from across Liverpool and greater Merseyside.
The event also saw Fridays recognise its Managers of the Year. In total, 50 managers were chosen, all of which are rewarded with a trip to New York – the home of Fridays – to visit the very first Fridays restaurant on 63 and 1 Street.
Finally, three more awards were given out at the event. Jen McClure from Fridays Leeds Trinity restaurant received the award for WW (waiter/waitress) of the Year after receiving an incredible 150 guest complements in the space of a year.
Fridays also crowned its Food Fight and Bar Wars winners – which recognises the most dedicated bar and kitchen teams across Fridays estate. These titles were won by the Nottingham and London Piccadilly teams respectively, with these team members all receiving a monetary prize.
Karen Forrester, CEO of Fridays commented: "We have a unique culture at Fridays, where team members are treated as family. That's why we put so much effort into recognising and rewarding their efforts and celebrating their achievements. These hallmark annual awards are an extension of the numerous employee initiatives that run day in day out and help ensure we have the best and most motivated team in the industry bar none."