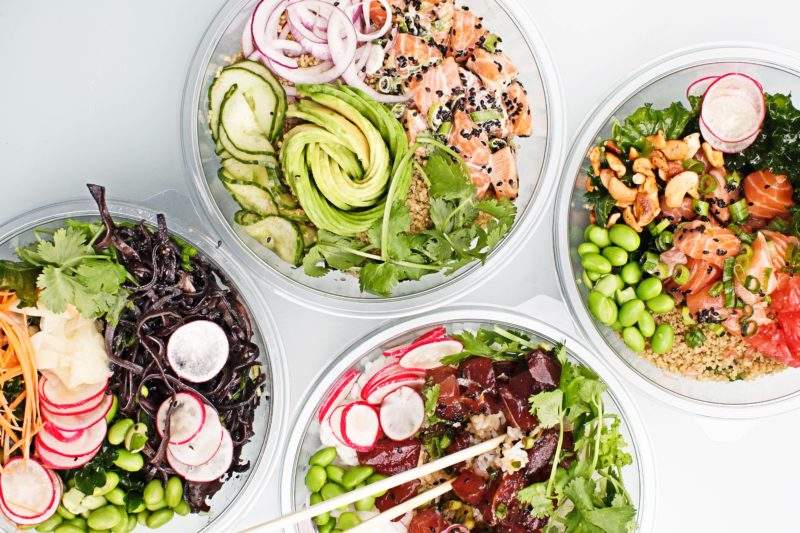 New research into the out-of-home market today (25 January) revealed that a third of UK consumers "would eat out more often if healthier options were more readily available."
Carried out by food and grocery insight charity IGD, the study, which looks at the links between healthy eating trends and the opportunities posed for food and drink companies, was undertaken on over 9,000 people via an online survey.
Of those asked, 67% said they eat out at least once a week – 34% "a couple of times a week" – and a further 31% claimed they "would eat out more if healthier options were more readily available."
According to chief executive Joanne Denney-Finch: "Eating out of home plays a significant part in the national diet and at the same time, interest in health and eating healthily is growing.
"Many food and drink companies already view health as a hugely important part of their strategy, but there is a clear commercial opportunity for businesses to take the lead in this area. Our findings signpost how companies can make the most of these two mega trends as they continue to come together."
Head of shopper insight at IGD, Rhian Thomas, argues that there are four main factors that influence people's decisions when eating out: the occasion (day of the week and time); who they eat with; mood and the influence of speed and convenience (i.e. time-pressed versus relaxed circumstances.)
She explained: "Health is rarely the number-one factor when people eat out and yet it widely influences behaviour and was regularly mentioned by the consumers we (IGD) spoke to.
"Even when people are not actively seeking healthy choices, they avoid some outlets and menus viewed as too unhealthy – 34% avoid eating in certain places for this reason. Also, people may limit their eating out occasions if they associate this with over-indulgence."
The majority of respondents (59%) also said they feel "it's more expensive to eat healthily when out of home" – proving there's a gap in the market for business who can provide healthy options on a budget – which was especially important for families with young children who are "particularly keen to see a wider choice of affordable, healthy choices in their area."
Other areas food and drink companies can capitalise on according to the findings, include:
Presenting health information in a consistent way so not to confuse customers and lead to "wrong choices"
35% would like to see a dedicated selection of healthy options in-store or on food-to-go menus as it often "requires special effort" finding something
Expanding home delivery and takeaway options to increase "levels of consideration around health" when ordering take-outs
IGD therefore advises companies to capitalise on consumers's growing interest in health by offering a broader range of options, demonstrating that healthy eating doesn't have to be expensive and can taste good, and to pay attention to the demographic groups, locations and occasions when people are most concerned and likely to eat healthily.
Thomas concluded: "If the barriers and solutions IGD's research identifies are tackled over time, then there are clearly huge commercial opportunities for food and drink companies looking to bring together the two powerful trends of eating out and eating well."