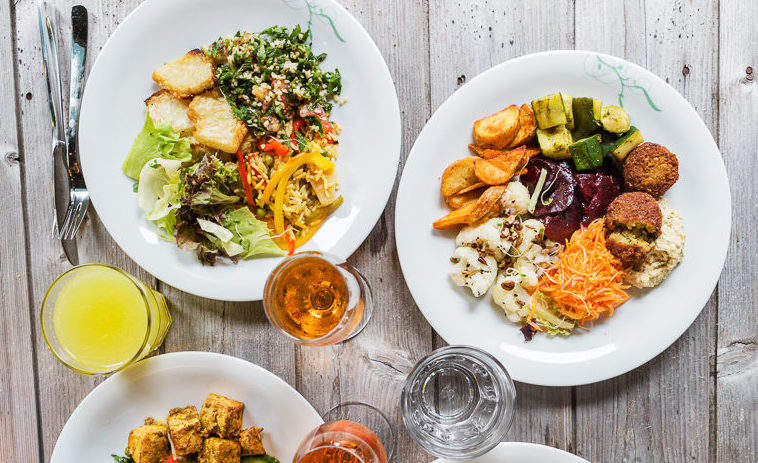 Swiss restaurant group, tibits is celebrating Veganuary 2018 with an extra special vegan menu along with two events.
Dishes on the vegan menu are Roast Tandoori Cauliflower, Red Lentil & Beetroot Curry, Giant Beans and Middle Eastern Mejadra. Not to be forgotten on this menu are the famous tibits vegan desserts. Delights include Berry Crumble, Sticky Toffee Pudding, Pineapple Upside Down Cake and Raspberry Cheesecake.
tibits is also celebrating Veganuary with some vegan events. On Monday 16th January at the Bankside restaurant, there will be a panel discussion with leading vegan experts. Included on the panel will be personal trainer Laurence Fountain who specialises in body transformation for vegans. He will be speaking about how to train well as a vegan, as well as what the optimum exercises are to see the best results.
The second event will be with renowned chef Katherine Frelon who will be holding a Vegan Cooking Demonstration. It will take place on Saturday 20th January at the Bankside restaurant with her cooking some of tibits signature vegan recipes.
The event begins at London's Borough Market where Katherine and guests will tour the market and buy the produce that she will be cooking with. Once back at the restaurant, Katherine will hold a cooking demonstration during which guests will be able to watch Katherine as she makes all the recipes from scratch and sample all the dishes once completed.