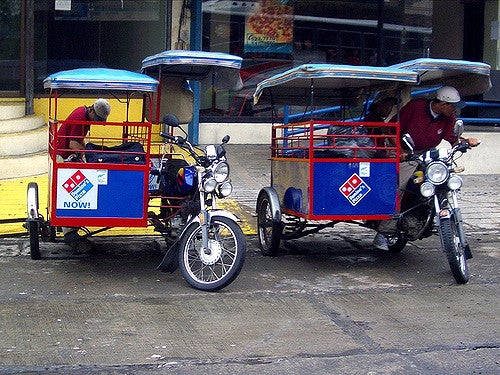 US online ordering and delivery solutions company Tillster has released its third annual delivery index, which shows that customers would order more if their favourite restaurants offered delivery.
Working with research company Survey Sampling International (SSI), Tillster surveyed 2,000 QSR (quick service restaurants) and fast casual customers asking them what they want from delivery at restaurants.
The survey found that over 50% of QSR and fast casual customers order online for their food to be delivered and 50% order delivery one to five times a month.
Asked what they want from a restaurant app,  30% of customers wanted to see a delivery option, and 50% wanted to order straight from the restaurant instead of via a third-party delivery app.
When ordering for delivery, 40% of customers ordered from big restaurant chains and 20% ordered from smaller or independent restaurants.
The survey results found that 77% of customers ordered delivery for their evening meal compared with any other time of the day, and only 20% of them were willing to wait more than 40 minutes for their food to come.
It also showed customers are willing to pay more for faster delivery, with 30% of surveyed customers saying they would pay more for quicker delivery time, but 85% said $5 was the maximum they would pay for delivery charges.
Tillster CEO Perse Faily said: "The demand for delivery continues to grow, while consumer habits and preferences continue to change. Our 2019 Delivery Index reveals important trends in the QSR and Fast Casual industries; trends that will continue to evolve in an environment ready for delivery-centred disruption. Increasingly, restaurants need a flexible delivery option that will scale with their business and meet customer needs."