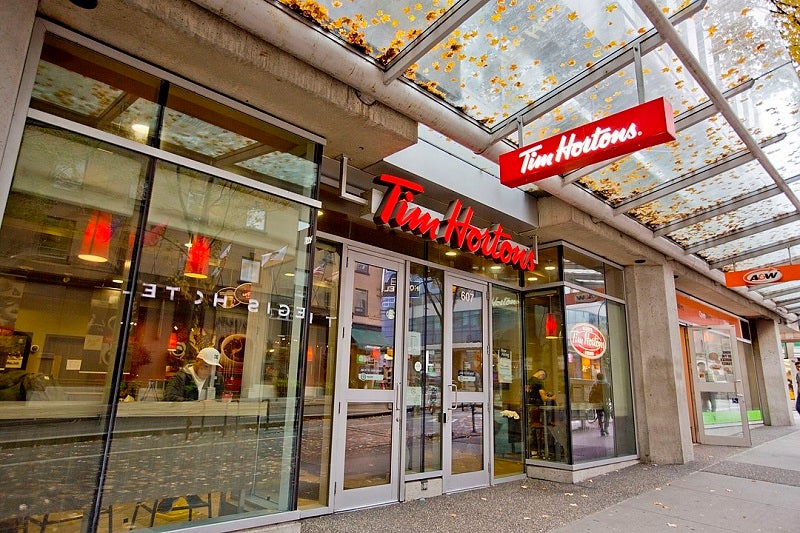 Canadian coffee chain Tim Hortons, a part of Restaurant Brands International (RBI), has unveiled plans to open approximately 120 stores in India over the next three years.
Having opened its first store in the country in August, the company now intends to make an investment of up to $36.7m (Rs300cr) to expand in India.
Initially, Tim Hortons will focus on the northern part of the country. The company will later expand to other regions, such as Mumbai, Pune, Surat and Ahmedabad.
Tim Hortons India CEO Navin Gurnaney was quoted by PTI as saying: "The commitment that I made to the board is in the first 36 months of operation, in the first three years, there'll be 120 stores (in India).
"There will be some off-highway locations. We are actually considering a few different locations in Bangalore."
The company will target airports, malls, high streets and office complex locations.
It currently runs six outlets, five in Delhi-NCR and one in Chandigarh, with three more locations set to be opened by December, according to Gurnaney.
In the first year, Tim Hortons will focus on 'building the foundation' with the opening of 20 new stores, followed by another 50 new outlets in the following 12 months.
The chain will open an additional 60 new stores in the third year, and the numbers may potentially increase.
In August, Tim Hortons announced plans to open its first dark kitchen in London, UK.