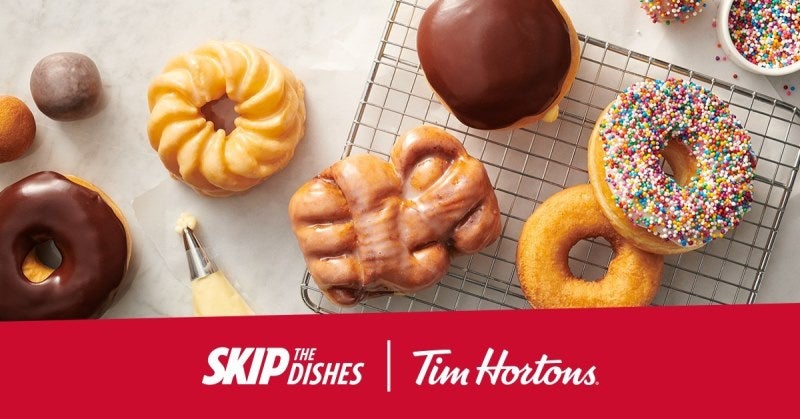 Canadian coffee chain Tim Hortons has selected North American food delivery company, SkipTheDishes, to offer food delivery services in Greater Toronto Area (GTA) regions.
Customers can visit SkipTheDishes mobile app or its online platform to place orders from participating Tim Hortons restaurants.
This deal complements Tim Hortons's plans announced last year, to test food delivery in various markets in Western Canada.
As part of the deal, the company is offering the delivery service at participating restaurants in Winnipeg, Edmonton, Calgary, Ottawa, Greater Vancouver and Toronto. It also plans to expand the service to more locations.
Tim Hortons chief operating officer Mike Hancock said: "Our partnership with SkipTheDishes was tested in various regions across Canada in the past year and was successful in our target markets.
"Whether it was a family ordering their favourite breakfast sandwiches and coffee, an office team ordering a group lunch, or someone working from home ordering a mid-afternoon coffee or baked good, guests were able to enjoy Tim Hortons with flexibility and ease. Now we're excited to offer that in the Greater Toronto Area as well."
SkipTheDishes Canada managing director Howard Migdal said: "We're thrilled to be adding Tim Hortons to our Toronto area roster of food options on SkipTheDishes. Both companies are deeply rooted within Canada and we couldn't be happier that the two brands came together to launch Tim Hortons first delivery service in Canada."
Tim Hortons currently operates more than 4,800 restaurants in Canada, the US and globally.
In June this year, Tim Hortons signed an exclusive master franchise and development agreement with WeEat to introduce the brand in Thailand.
SkipTheDishes is currently delivering food for more than 10,000 restaurants in various Canadian markets.
In April this year, SkipTheDishes partnered with family owned casual dining chain Earls Kitchen + Bar to deliver its menu items in 29 markets across Canada.