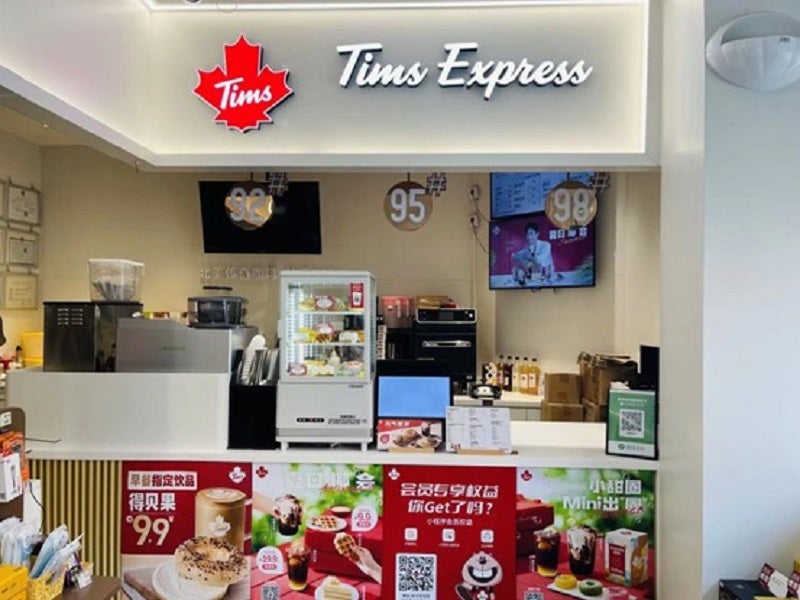 The operator of Tim Hortons coffee shops in China (TIMS China), TH International, has further expanded the coffee shop's footprint in the country by opening three new Tims coffee shops in Beijing.
The latest coffee shops are located within Easy Joy convenience stores in the city's central business district.
The launch of the new stores is part of the collaboration between Tims China and Easy Joy that was announced last month.
Under this partnership, the two companies have agreed to explore opportunities to set up Tims coffee shops in selected Easy Joy locations across China.
Additionally, the companies agreed to create co-branded ready-to-drink (RTD) coffee products, which will be retailed across Easy Joy's stores.
Sinopec's Easy Joy operates a network of more than 27,800 convenience stores in the country.
The new coffee shops have been based on the new 'Tims Express' format, which is compact and easily integrates into Easy Joy stores.
Tims China's North China Region general manager Robin Zhou said: "We are collaborating closely with Easy Joy in store design and product research and development to offer customers a convenient and premium coffee experience through this new model.
"We are excited to open these Tims Express stores in Beijing and look forward to future growth within Easy Joy's vast network of more than 27,800 convenience stores."
Last November, Tims China unveiled its plan to expand its presence in the Chinese market by entering a strategic partnership with Metro China.