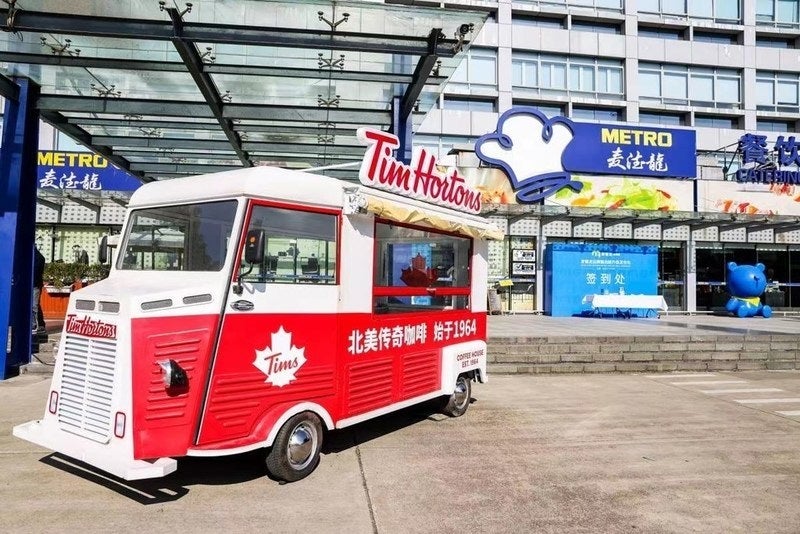 TH International , operator of Tim Hortons coffee shops in China (TIMS China), has concluded its business combination with Silver Crest Acquisition (Silver Crest), a special purpose acquisition company (Spac ).
The merged business will retain the TH International name, with its shares and warrants trading on Nasdaq under 'THCH' and 'THCHW'.
With the completion of the merger, Tims China will have access to nearly $200m of additional financing.
This includes nearly $94.5m from PIPE financing and up to $100m in equity facility from CF Principal Investments , a Cantor Fitzgerald affiliate.
Tims China chairman Peter Yu said: "This is a notable milestone for Tims China and, more importantly, a tribute to our 4,500 dedicated professionals across China.
"The listing and associated funding will allow us to continue growing Tims China as we aim to build a profitable network of 2,750 stores by 2026. We are grateful to our millions of amazing guests, whose support and patronage is a true privilege."
The financing will support the company's continued growth.
As part of the deal, Tims China CEO Yongchen Lu and Silver Crest former CEO Derek Cheung have both joined the Tims China board.
Tims China was established by Cartesian Capital Group and Restaurant Brands International in 2019. It currently operates more than 460 coffee shops across China.
In August, TH International launched three new Tims coffee shops in Beijing.