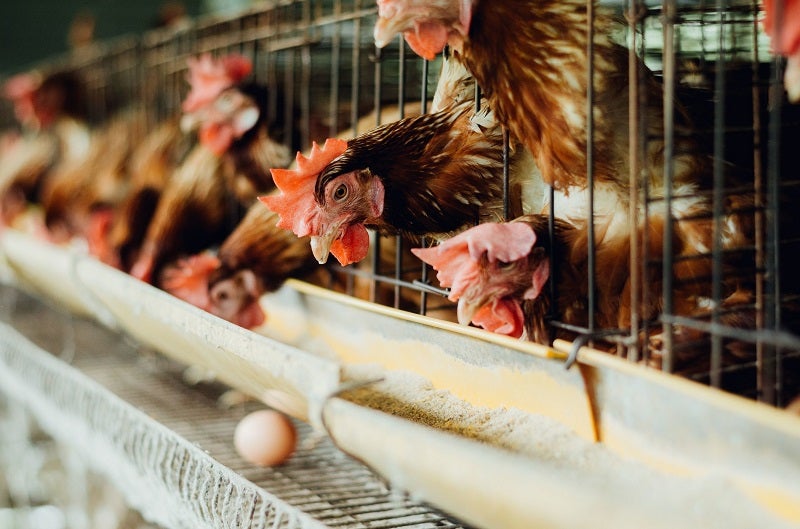 Japanese restaurant company Toridoll Holdings has committed to sourcing 100% cage-free eggs and egg products for its restaurant locations across the globe.
With an operation of more than 1,700 restaurants in 27 countries, Toridoll has collaborated with Open Wing Alliance, a coalition of more than 90 major animal protection organisations.
Under this new initiative, the firm will procure, in Japan alone, nearly 1.2 million cage-free eggs by the end of the year, as well as another 11.68 million by the end of next year.
The move is expected to benefit egg-laying hens across global supply chains.
International nonprofit organisation The Humane League global corporate relations coordinator Hannah Surowinski said: "Due to the magnitude of Toridoll's influence, this commitment to source cage-free eggs will dramatically change the face of animal agriculture on a global scale.
"This proves beyond doubt that the world is rapidly moving away from cruel cages."
This is said to be one of the largest cage-free commitments from a Japanese-multinational corporation to date.
The move to eliminate cages was also welcomed by the Open Wing Alliance.
Consumer demand for cage-free eggs is said to have been growing across the world, and restaurant companies such as KFC, Burger King, Taco Bell and Krispy Kreme have made commitments to end the use of battery cages.
In April 2019, restaurant chain Subway committed to serving only cage-free eggs across markets in Asia following an investigation by non-profit organisation Lever Foundation.
During its undercover investigation into Subway's egg supplier in Taiwan, the Lever Foundation had identified eggs and cages spread with faeces and hens with feathers torn off their bodies.