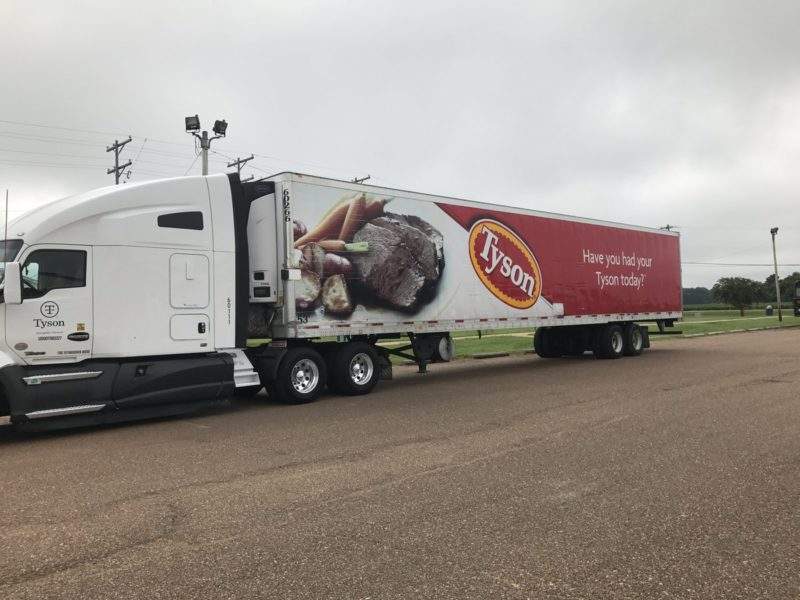 US-based foodservice supplier Tyson Foods has recalled 3,120lb of frozen chicken products due to potential contamination.
The recall affects 12lb boxes of uncooked, breaded chicken tenderloins produced on 17 May 2018, which could contain blue and clear soft plastic, according to the US Department of Agriculture's Food Safety and Inspection Service (FSIS).
The items were initially shipped to foodservice establishments in California, Ohio, Pennsylvania, Maryland, Michigan and Minnesota.
Tyson Foods said in a statement: "The ingredient was used in production of the foodservice product, Tyson Uncooked, Breaded, Original Chicken Tenderloins. The recall is limited to foodservice customers, and affected products are not available for purchase in retail stores. No other Tyson Foods products are affected.
"Tyson Foods has received no reports of illnesses associated with the affected product."
While FSIS marked the health risk as low, the department said: "FSIS is concerned that some product may be frozen and in freezers at food service institutions and could be served. Foodservice institutions who have purchased these products are urged not to serve them. These products should be thrown away.
"FSIS routinely conducts recall effectiveness checks to verify recalling firms notify their customers of the recall and that steps are taken to make certain that the product is no longer available to consumers."