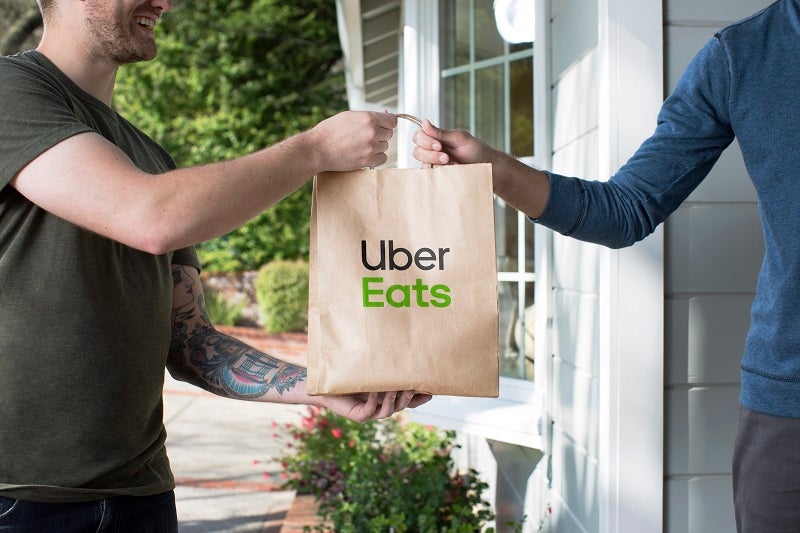 Transportation service Uber has released its initial public offering (IPO) including self-reported results for 2018, which reveal revenues reaching $11.27bn, an increase from $7.93bn in 2017, despite Uber Eats struggling to be profitable.
The company recorded net income of $997m in 2018 but recorded its earnings before interest, tax, depreciation and amortisation (EBITDA) at a loss of $1.85bn.
Uber stated it had 91 million monthly active platform consumers (MAPCs) in the fourth quarter of 2018, an increase of 35% from 2017; MAPCs are customers that take at least one ride on Uber or buy at least one meal on Uber Eats.
The company revealed that while Uber Eats has increased the number of available drivers in the company's network, payments to drivers exceed the delivery fees paid by customers, and heavy discounting hit its revenue share from each restaurant order.
For the fourth quarter of 2018 Uber made 1.49 billion trips, a big increase from the previous year that only reported 1.09 billion trips. Similarly, gross bookings made a big leap in 2018 with bookings of $11.48bn in its fourth quarter compared to $9.19bn in 2017.
Uber Technologies chief executive officer Dara Khosrowshahi said in the IPO prospectus: "Because we are not even one per cent done with our work, we will operate with an eye toward the future. We will optimise for the happiness and loyalty of our customers rather than marginal trip or transaction growth. And we will not shy away from making short-term financial sacrifices where we see clear long-term benefits.
"Our continued success will come from stellar execution and the strength of the platform we have worked so hard to build. Our network spans tens of millions of consumers and partners and represents one of the world's largest platforms for independent work."
Uber's major shareholders include SB Cayman 2, which holds a 16.3% stake, Benchmark Capital Partners holds 11%, Expa-1 owns 6%, The Public Investment Fund owns 5.3% and Alphabet owns the smallest stake in the company of 5.2%. Uber's previous co-founder and CEO Travis Kalanick still owns 8.6%.