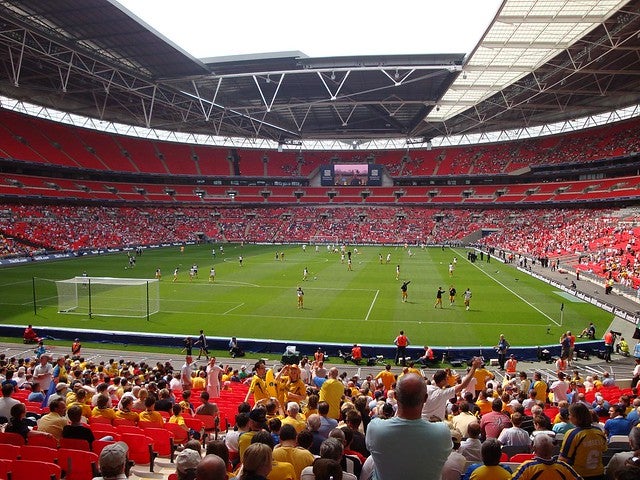 UK sport stadium attendees rank being able to stay in their seats as the best way to improve their food and drink experience, according to a report 'Stadium of the Future' by Oracle Food & Beverage.
The report, based on a survey of 401 fans across the UK from the ages of 18-64, identified what fans' experiences were inside the stadiums and the opportunities that may come from modernizing hospitality services for UK stadium owners.
Results from the report found 69% of UK fans would use a mobile app to order food and drink, while 64% of them would use a self-service kiosk to speed up the process of enjoying their food and drink.
While new technology seemed to be a big factor for fans, 56% of respondents said they would spend more on food and drink if they didn't have to wait as long to be served.
Although there seems to be a push towards technology to give fans quicker service, 97% of fans are not interested in receiving an order from a robot. With 42% saying they prefer being served by staff members.
The report also found that 70% of UK fans would prefer to use cashless payment to improve their experience, with 61% of them interested in loyalty schemes.
Oracle Food & Beverage executive vice-president and general manager Simon de Montfort Walker said: "A growing number of sports clubs have successfully monetized the experiences of fans outside of stadium through digital marketing activities. But many are ignoring the opportunity inside the stadium and are failing to meet the needs of fans with the average UK fan's match-day spend being one of the lowest.
"In fact, the lack of action was highlighted with the recent opening of Tottenham Hotspur's stadium, which many experts claim is the only stadium in the UK that meets the needs of the modern-day fan, bringing the same conveniences they have in their everyday lives self-ordering, food delivery, mobile payments etc. to their favourite sporting venues."