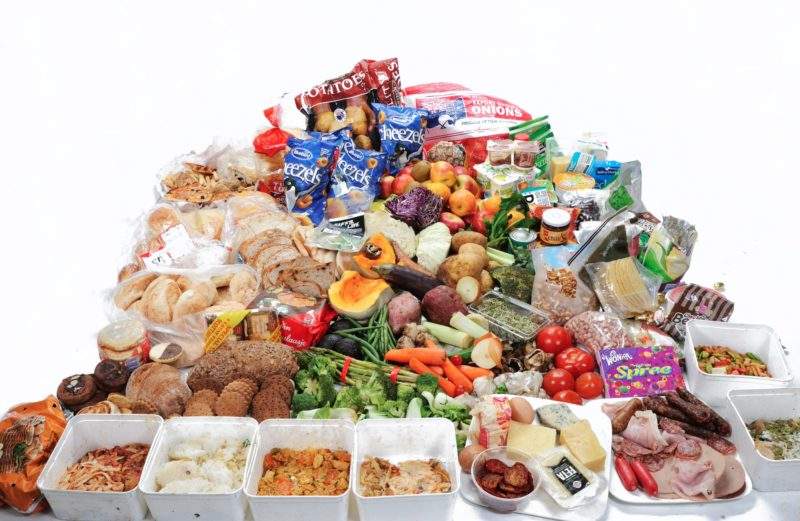 Multi-stakeholder organisation ReFED has launched guides to reduce 16 million tons of food waste in the restaurant industry with input from the largest US Foodservice providers.
Compass Group, Sodexo, Aramark, Delaware North and a number of restaurants across the US contributed to creating the 'Foodservice and Restaurant Food Waste Action Guides' to tackle the 63 million tons and $218 billion of food the US wastes annually.
The guides, developed in partnership with the Food Waste Reduction Alliance (FWRA), provide strategies including proven preventative measures and recycling solutions to help the industry highlight key waste reduction plans.
ReFED identified a number of key findings, including solutions that could reduce annual food waste by 600,000 tons, analysis to reduce waste generated by foodservice providers by up to 50% and providing guests with varied portion sizes.
Executive director of ReFED, Chris Cochran said: "We developed our Food Waste Action Guides with input from leading restaurants, trade associations, and industry experts, and are now offering this resource free of charge to help food businesses implement solutions quickly and effectively.
"Food waste reduction is quickly becoming a key element of financial and reputational value for restaurants and foodservice providers.
"ReFED is excited by the restaurant industry's enthusiastic reception of the Guides, and we look forward to continuing to support food waste reduction in the sector."
Compass Group's partnership with the non-profit organisation consists of conducting 'food waste innovations pilots' at its client sites over the year.
"Our strategic alignment with ReFED allows Compass Group to help pioneer these industry steering guides as well as pilot these new and innovative programs to drive waste reduction with our clients," said Amy Keister, VP Sustainability and Consumer Engagement, Compass Group.
"With ReFED as our partner, Compass Group is one step closer to achieving our commitment to reduce food waste by 25% by 2020," Keister added.
Delaware North's director of sustainability, Deb Friedel said: "As a major hospitality and food service provider, Delaware North is proud to be working with ReFED as we implement comprehensive efforts to reduce food waste at many of the unique locations where we operate.
"The efforts include our chefs reducing waste during food preparation and cooking, attention to portion control and recycling, and a company-mandated food donation programme to support local food banks throughout the United States."
Another proposal is a focus on increasing recycling programmes like Centralised Composting and Anaerobic Digestion, which could deter 2.6 million tons of waste from landfills and reduce CO2 emissions by 1.9 million tons.