A major unidentified US foodservice provider has entered an agreement with TransAct Technologies to deploy its BOHA! solutions across more than 400 locations by 2021.
As part of the deal, TransAct will implement the BOHA! hardware and software solutions across 175 locations of the restaurant chain by the end of this year.
In addition, the company plans to expand the deployment process to an additional 250 locations over the next two years.
Solutions to be deployed at each location include BOHA! Labeling SaaS-based app, TransAct Enterprise Management System (TEMS), two to three BOHA! Terminals and TransAct Labels.
TransAct Technologies chairman and CEO Bart C Shuldman said: "Momentum for our revolutionary BOHA! ecosystem of hardware and SaaS-based software apps continues to grow as restaurant and foodservice providers gain additional understanding and appreciation for how the BOHA! ecosystem of solutions can help them manage their back-of-house operations more effectively and efficiently.
"As we continue to gain traction with BOHA! solution sales, we are benefitting from initial upfront revenue related to hardware sales while also growing our base of annual recurring revenue related to the deployment of BOHA! software apps, recurring label sales and ongoing services revenue.
"This new agreement with a large, national foodservice brand provides additional evidence that BOHA! is able to meet the growing industry demand for back-of-house automation solutions and bolsters our confidence that we can achieve our near- and long-term growth objectives as we continue to execute on what we estimate is an approximately $1bn market opportunity."
In May this year, TransAct introduced a Cloud-based solution, BOHA! Timer, to assist restaurants and food service companies in managing their back-of-house operations.
Free Whitepaper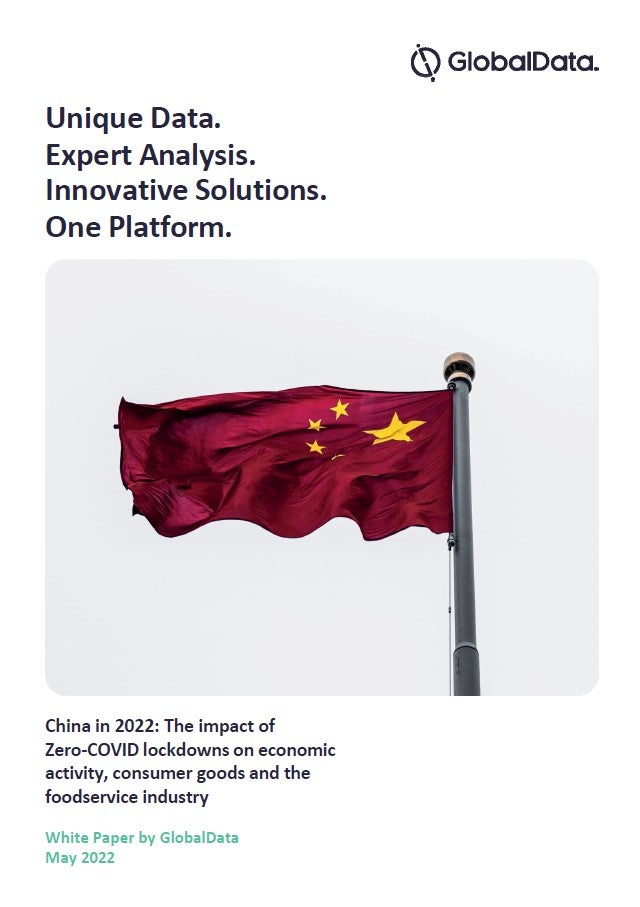 What is the impact of China's Zero-COVID lockdowns on economic activity, consumer goods and the foodservice industry?
While wanting to protect the country from being overwhelmed by Omicron, China's adherence to a Zero-COVID policy is resulting in a significant economic downturn. COVID outbreaks in Shanghai, Beijing and many other Chinese cities will impact 2022's economic growth as consumers and businesses experience rolling lockdowns, leading to a slowdown in domestic and international supply chains. China's Zero-COVID policy is having a demonstrable impact on consumer-facing industries. Access GlobalData's new whitepaper, 
China in 2022: the impact of China's Zero-COVID lockdowns on economic activity, consumer goods and the foodservice industry
, to examine the current situation in Shanghai and other cities in China, to better understand the worst-affected industry sectors, foodservice in particular, and to explore potential growth opportunities as China recovers. The white paper covers:
Which multinational companies have been affected?
What is the effect of lockdowns on foodservice?
What is the effect of lockdowns on Chinese ports?
Spotlight on Shanghai: what is the situation there?
How have Chinese consumers reacted?
How might the Chinese government react?
What are the potential growth opportunities?
by GlobalData