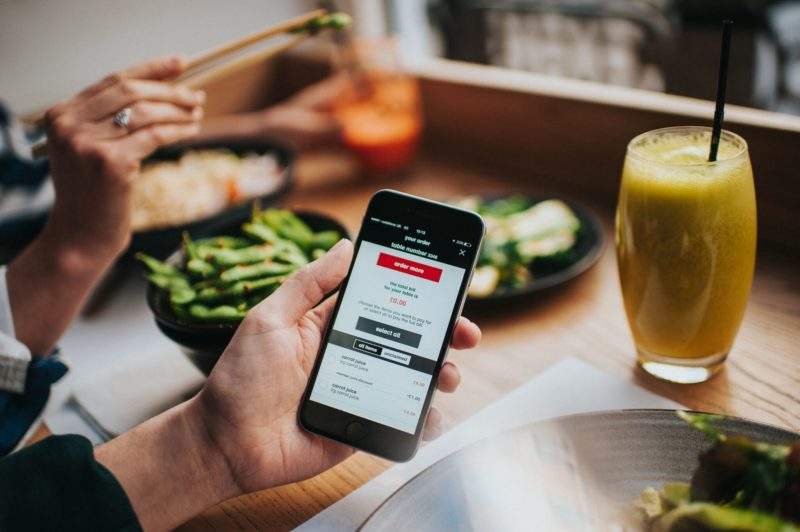 Asian-inspired global restaurant chain Wagamama has launched a 'world-first' payment app—Wagamamago—to enable UK diners to order, eat and leave.
The app, created in partnership with MasterCard, will save restaurant-goers an average of 12 minutes at every meal, according to research.
Wagamamago, described as 'Uber for diners', allows diners to 'smart-order' from their phone where their details are stored. Payment is taken automatically from the app, without needing to select a pay button.
Wagamama customer director Emma Woods said: "We wanted to bring truly frictionless payment to restaurants as we know waiting for the bill is frustrating, why shouldn't you be able to get up and go when you are ready: well, now you can.
"No more waving your hand in the air, trying to catch the waiter's eye, once you're ready you just go, and customers are automatically charged with the receipt emailed directly.
"Customers are accustomed to one-click payments for online retailers and walk out payments from Uber, but there hasn't been an app offering all of these functions for restaurants, which is what we have now created."
Wagamamago was developed after chief information officer Richard Tallboy witnessed how busy a Wagamama restaurant at Heathrow Terminal 5 was.
Tallboy wanted to provide the customer with 'control and choice' to leave, instead of rushing meals or changing the quality of dining.
Tallboy said: "After the initial idea we used market research to identify what the customer wanted and the stress-free bill experience was very important.
"We wanted to make the dining experience easier and still retain the interaction of the waiter because we didn't want a restaurant full of people ordering food on their mobile devices and not enjoying the experience.
"Getting the bill is the last thing a customer experiences and it was important that this be quick and stress free for our customers."
Diners will also have access to added benefits when accessing the app, including saving money on super-sizing juice.
Headquartered in the UK, Wagamama has over 140 restaurants globally, including in the US, UAE, Austria, Cyprus, New Zealand, Bulgaria, Saudi Arabia and Sweden.