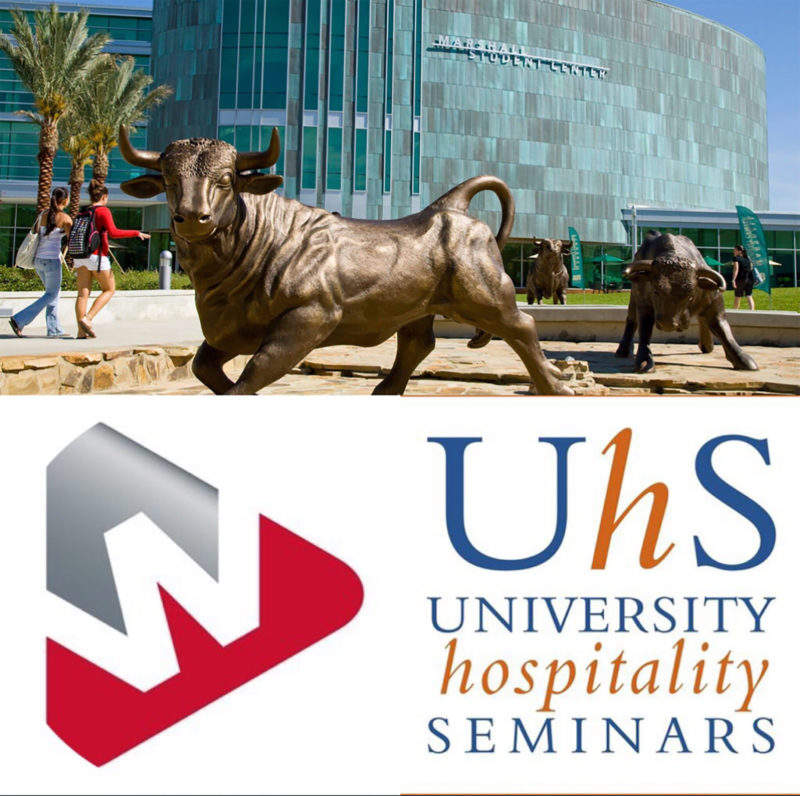 Industry equipment provider Welbilt has once again teamed up with University Hospitality Seminars (UHS) to host a week-long study tour in the US, to "ensure American trends are being reflected in UK university's catering operations" and make sure "menus continue to be on trend, innovative and new" and satisfy overseas students.
Taking place 7-14 April across Tampa, Miami and the University of South Florida, the companies will also be accompanied by 13 delegates from UK universities including: University of Sheffield, University of Edinburgh, Newcastle University, University of York, Lancaster University, Oxford University, as well as chef Brian Turner and head of foodservice at Genius Foods, Marc Razzell.
With an itinerary designed to "provide a diverse food and beverage experience looking at foodservice, innovation and the latest food trends and culture," culinary lead and brand specialist at Welbilt EMEA, Andy Daniels, explained: "The UK University catering sector has never been so buoyant – the need to provide the highest standards of education is now accompanied by students's expectations of on trend leading, foodservice offers available to them both on and off campus.
"As student diversity continues to develop in UK universities and an increasing number of students from the US are looking to study here, we need to be ensuring that the trends from the US are being reflected in our university's catering operations. Not only so that it satisfies the expectations from overseas students, but so that menus within British universities continue to be on trend, innovative and new.
"This trip provides the perfect opportunity for senior staff and key decision makers within some of the UK's leading universities to discover new upcoming trends ahead of the curve, and look at how some of these concepts can be implemented into their own catering divisions.
"As leaders in delivering on trend, insightful menus with our portfolio of world class equipment solutions, Welbilt recognises the importance of understanding food trends across the globe, not just in the UK, if we are to continue to provide equipment which will provide high quality cooking standards, speed and flexibility so that menus can be adapted and changed depending on food trends with ease.
"This study tour is hugely exciting for us and we can't wait to see what the US has in store for us."