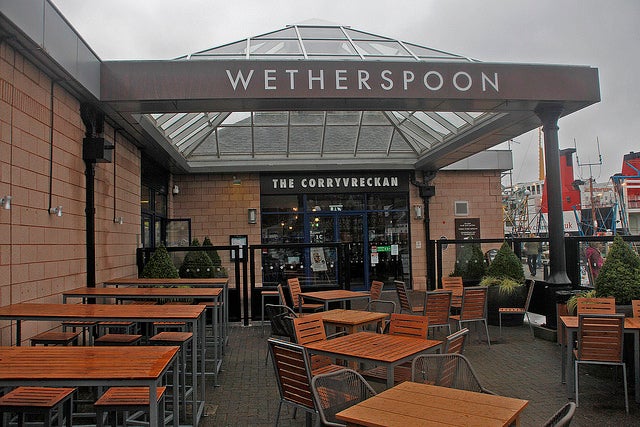 UK and Ireland pub chain J D Wetherspoon (JDW) has reported a £50.3m drop in its pre-tax profits in its half-year results for the 26 weeks ending on 27 January.
Profit before tax was down 18.9% to £50.3m from £62m last year and operating profit was £63.5m, down 14.2% from £74m.
JDW increased workers' wages last November following strike action called by the Bakers Food and Allied Workers Union (BFAWU), which negatively affected JDW's pre-tax profit, operating profit and share earnings.
The chain, which owns and operates 900 pubs throughout the UK and Ireland, also reported an 18.2% drop in earnings per share, which were down to 37.4p compared with last year's 45.7p.
JDW chairman Tim Martin said: "The doomsters ignore the most powerful nexus in economics, between democracy and prosperity and the fact that the EU is becoming progressively less democratic, as it pursues an 'ever-closer union', for which there is no public consensus.
"This may well have significantly adverse economic consequences, as the country turns in on itself to endure months, or years, of stifling constitutional argument."
The pub chain reported that like-for-like sales were up by 6.3% for the first six months of the financial year, and total sales also increased by 7.1% from £830.4m in 2018 to £889.6m.
The board declared an interim dividend of 4.0p per share for the financial period ending 27 January.