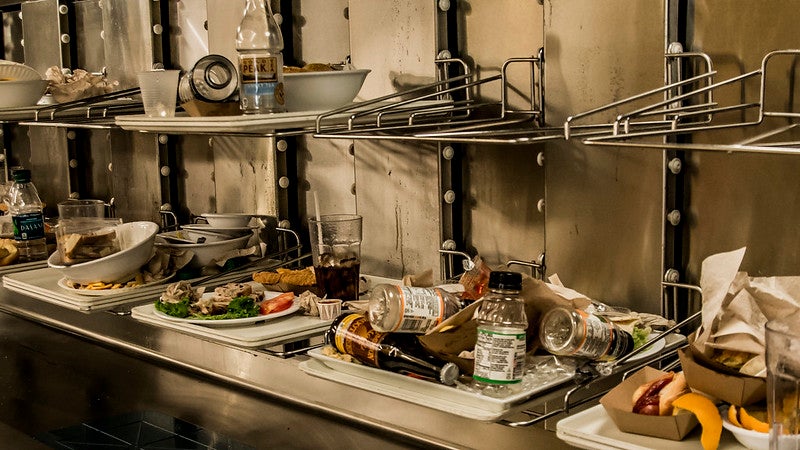 Winnow Vision, an artificial intelligence (AI) tool created by technology company Winnow that helps chefs halve food waste, has received a next round of financial backing.
Alternative investment manager Ingenious invested in the technology company through its Infrastructure Ventures EIS Service, completing Winnow's $12m series B round of funding, with other investors including Ingka Investments, Mustard Seed, Circularity Capital and D-Ax.
The firm raised a total of $20m in the last month after The European Investment Bank (EIB) invested a loan of $8m.
Winnow Vision is used in more than 1,000 sites globally and operates in 40 countries. It enables chefs to run their kitchens in a more sustainable and profitable way as the technology automates food waste tracking.
Companies using the technology see a 40-70% food waste reduction in six to twelve months which in turn saves between 2-8% of food costs.
Winnow Vision takes photos of food that is thrown away in kitchens and then uses the images to learn what food is being discarded. This technology will eventually give kitchens an automatic food waste register without the need of human interaction.
Ingenious investment director Guy Ranawake said: "We are very happy to support Winnow and look forward to seeing the growth of the company which aligns strongly with our investment strategy and sector focus, including resource efficiency."
Winnow CEO Marc Zornes said: "We are very excited about driving the business forward in our global fight against food waste and we are grateful for the continuous support of our investors. This year we launched our ground-breaking AI product Winnow Vision, and chefs using Winnow around the world are saving $33m worth food from going to waste annually. We have set a target to save our customers $1bn by 2025, and this investment will accelerate our technology development and business development approach to help achieve this ambition."