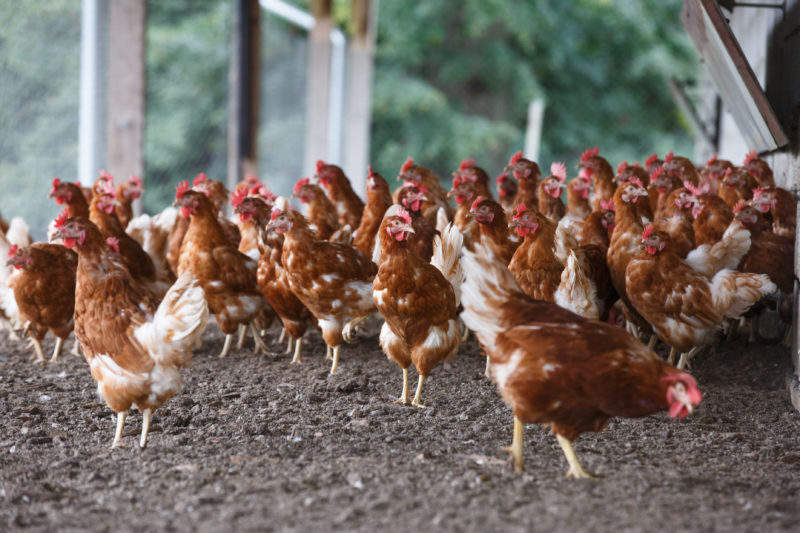 Global food manufacturer Nestlé yesterday (28 June) pledged to "improve the welfare of chickens used for products sold in Europe," including its brands Herta, Buitoni and Maggi.
In a bid to meet the European Broiler Ask standard by 2026, European chief executive, Marco Settembri, said: "Consumers want to know where their food comes from and how it is made.
"This is going to be done in a phased approach, starting with the actions that we can almost do immediately, enriching the environment of chickens – creating perches, giving them access to more natural light and higher light intensity. These are things that can easily be done.
"Other things – like reducing the stocking density or using breeds of birds that grow slower – are things that will take a little bit more time to implement.
"We want to adopt the same model we have applied for pork in France. We call it the Préférence programme. We have Nestlé people who go to the farms, verify practices at farm level and, through this, the farmers get a longer-term contract – a guarantee of supply to Nestlé, which makes it easier for them to apply for investment.
"It's a long-term supply partnership between Nestlé and the farmer. These things are going to drive some additional costs for the farmers and it's going to take time for the whole supply chain to adapt to that and that's why this pledge is by 2026."
Wayne England, head of Nestlé's strategic business unit for food, added: "This is part of our programme to transform our products with different types of ingredients.
"We face this on-cost issue quite a few times. We take it from a few parts. We have people on the ground, resources that go and help farmers. We create awareness, we raise the market. Where it is easily done, we start creating a momentum of supply for the farmers. We look at different ways of improving the processes around the supply chain.
"It's not a one-way fix. There are a few elements we have to address the issue that seems to be the barrier, which seems to be the on-cost of improving things.
Claiming Nestlé's "commitment will be hugely beneficial to the welfare of chickens across Europe," Martin Cooke, international head of corporate engagement for World Animal Protection added: "World Animal Protection has worked with Nestlé for a number of years to improve the lives of animals in its supply chains around the world.
"We are delighted that it has committed to making a better life for chickens. This move means more space for chickens to move around, enriched environments and natural light to promote exercise, stretch their wings and carry out normal behaviours."